Welcome To My Mirrorless Cameras
We have created this website to share our passion and at the same time bring forth helpful content (especially to beginners) about Mirrorless Cameras, their Lenses, and Accessories!
This site aims to create easy-to-understand informative contents that would benefit our visitors and readers!
At this point, please allow us to tell you a little something about our journey!
If you're not aware yet — Mirrorless Cameras has three most popular systems that are commonly used in photography.
They are — Micro Four Thirds, APS-C, and Full-frame sensor formats.
This camera system first caught my attention when micro four-thirds was still new. And we would like to share how it all started.
Please scroll down below to learn more about us!
Enjoy reading, and we welcome you!
Rowe & Ronnie (co-founders MyMirrorlessCameras.com)
---
Micro Four Thirds System
At the height of DSLR's popularity, Panasonic introduced its first-ever mirrorless cameras in the market in 2008 (click here to learn more). Micro Four Thirds MILC was my first mirrorless camera, and it was also my first time to experience using a camera with an interchangeable lens.
Panasonic Lumix GF2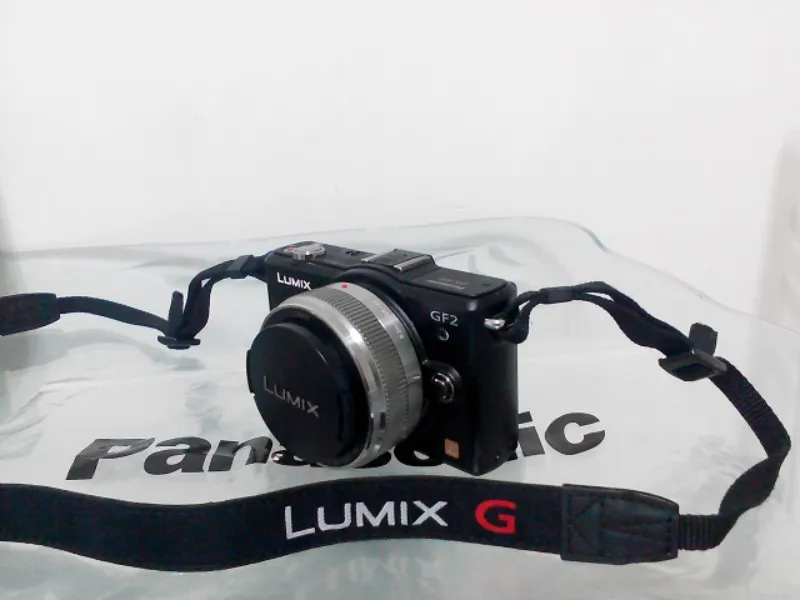 As I became more interested in photography… I gifted myself in 2012 with a mirrorless camera, the Lumix GF2.
I got my unit online with a kit lens. But after a while, I traded my kit lens and purchased a prime lens and a zoom lens.
It was during this time that I learned how to use a Mirrorless Camera!
After ten years of usage, this Lumix GF2 mirrorless camera is still working perfectly!
---
APS-C System
The second Mirrorless camera that we have are with the APS-C sensor! And here's a tip for beginners… there are two sizes of sensors used for the APS-C format.
APS-C format
Sensor Size: 22.3 x 14.9 mm
APS-C sensors that are used for Canon mirrorless cameras are smaller in size, and so far, it is only Canon that uses them.
I purchased my Canon EOS M5 in 2019 as an upgrade. And it has been my go-to mirrorless camera to capture moments of my daughter's performances.
It is also what I use for my street photography.
It comes with a standard zoom kit lens and added accessory that suits my need.
Read more about types of mirrorless camera lenses and mirrorless camera accessories!
---
APS-C format
Sensor size: 23.5 x 15.6 mm
This type of APS-C sensor is mostly used for Nikon, Sony, and Fujifilm mirrorless cameras (just to name a few).
My brother (co-founder of this website) purchased his Nikon Z50 in June 2021.
It was on sale bundled with two lenses- a prime lens and a standard zoom lens.
But because of his passion for Bird photography, he added a third-party super telephoto lens to his arsenal.
And he's been enjoying his birding experience a lot more!
---
Full-Frame System
The newest addition to our gear is the full-frame sensor format! It has been my dream to own a Full-frame mirrorless camera. And that came to fruition after I purchased my first-ever full-frame mirrorless camera on November 14, 2022!
Sony Alpha A7 III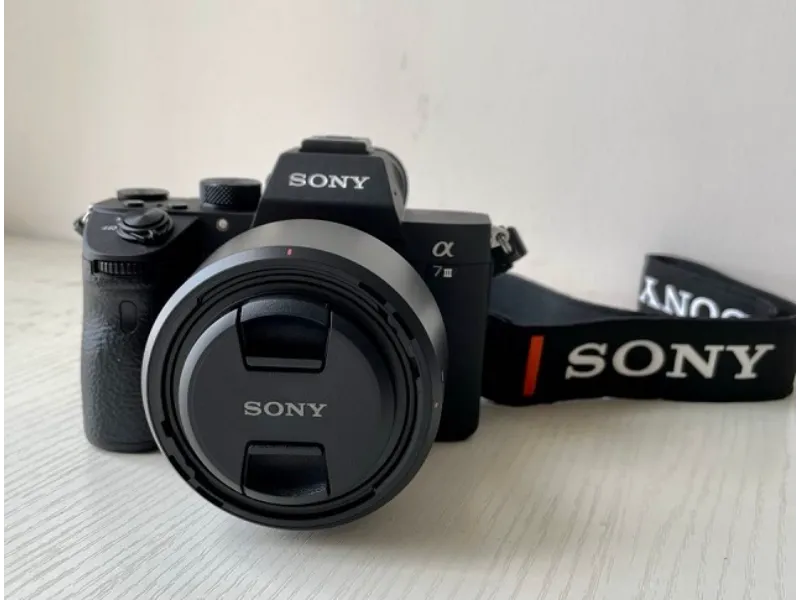 The new addition to our Mirrorless Camera collection is the Sony A7 III.
I have paired the Sony Alpha A7 III body with a standard prime lens, the nifty fifty FE 50mm f/1.8 …
And I'm planning to purchase a standard zoom lens or a super telephoto lens next.
Here's some trivia for beginners…
Did you know that the first ever full-frame mirrorless camera introduced commercially was made by Sony? Yes, that's correct! If you want to know more about full-frame mirrorless cameras, click here to learn more!
---
See What's Inside
Latest Topics, Buying Guides, and Reviews – All about Mirrorless Cameras!
Latest Topics, Buying Guides, and Reviews – All about Mirrorless camera Lenses!
Latest Topics, Buying Guides, and Reviews – All about Mirrorless camera Accessories!