I've decided to get the Sony FE 50mm f/1.8 lens to pair with my new Sony A7 III since it was sold as a body only.
My main reason for buying this lens is due to budget constraints!
There's another available lens, the standard zoom lens FE 24-70mm F4. But at almost triple the price compared to the 50mm F1.8 prime lens!
On the other hand, with an aperture of F1.8, the 50mm is a fast lens that will be a necessity for low-light conditions.
I got the lens at a special price, so it was not that hard for me to pick FE 50mm F1.8 as my starter lens.
So, as a first-time full-frame mirrorless camera owner, I would like to share with you my first impressions about this lens.
Featured key Specs
Type
35mm Full-frame Standard Prime Lens
 Lens Mount
Sony E Mount
Focal length
50mm
Lens construction
6 elements in 5 groups
Max. aperture
f/1.8
No. of diaphragm blades
7 (Rounded diaphragm)
Min. aperture
f/22
Filter size diameter
φ49mm
Min. focus distance
1.48 ft (45 cm)
Max. magnification
0.14x
Image Stabilization
No
Approx. dimension
(diameter x height)
φ68.6 x 59.5 mm
Auto-focus
Yes
Approx. weight
186g
What's included in the Box
So this is the lens that was handed to me at the local electronic shop where I purchased the lens together with the Sony A7III body!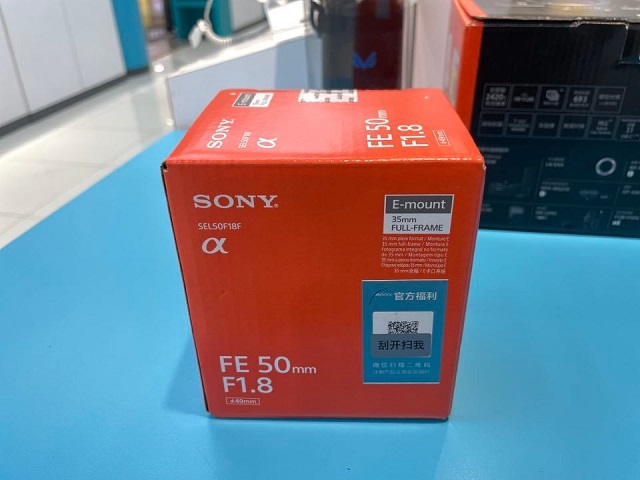 The main box is sealed using a Sony tamper seal. Overall the box is in good condition and did not observe any damage on the outside.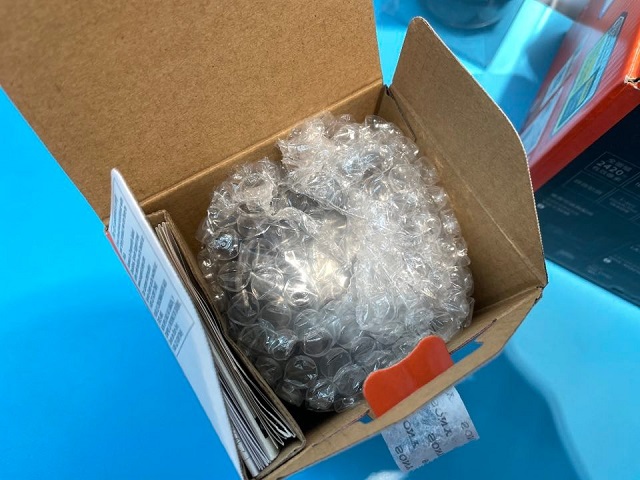 The inside packaging is done well, where the lens and the supplied hood are packed in a bubble bag, while the manuals are fixed on the side.
Included in the box are the following:
Lens
Hood
Instruction Manuals
Features of the Product
A 35mm full-frame wide aperture prime lens. At a maximum aperture of f/1.8, this is basically a fast lens that will be very useful in low light conditions and with a nice background separation.
The fixed 50mm focal length is perfect for portrait and landscape shooting.
This lens offers fast and accurate autofocus (as advertised), which is crucial for tracking fast-moving subjects.
While this lens is compact and lightweight with a metal bayonet mount that adds to the overall solid feel of the lens!
Sony FE 50mm f/1.8 First Impression
So, I paired this lens with my first full-frame mirrorless camera, the Sony A7III.
It was not really a difficult decision since 50mm works well with full-frame cameras based on my research.
I got the lens at a bargain price which makes this purchase an absolute steal, not to mention that this lens's retail price is three times cheaper than the available standard zoom lens.
Overall Build Quality
The lens looks solid even with the plastic housing. Aesthetically, the lens looks nice, and I didn't find any damage on its surface!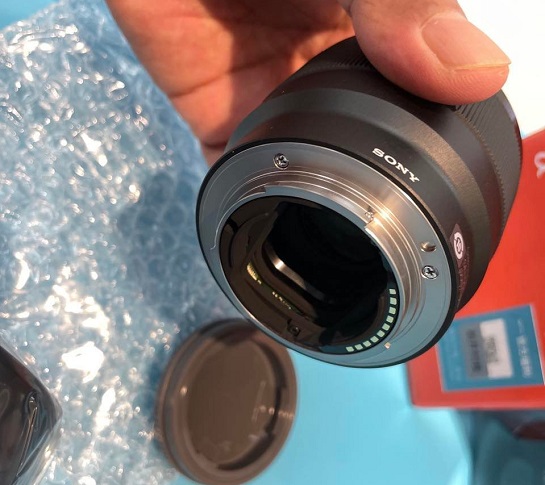 The focus ring is smooth when turning with the rubberized grip for a better hand feel.
The dust cap, however, seems to be lacking some spring action. Or I'm not just used to it yet.
But overall the build quality is fine and it fits nicely with the camera body!
Performance and Image Quality
I have revealed some sample photos in my Sony A7III review, and I will add some close-up shots here to show how the lens performed at close range.
As a beginner to full-frame format, I am still familiarizing myself with the lens as well as the Sony A7III.
So, here are some sample pictures I took using the 50mm F1.8 lens paired with Sony A7III.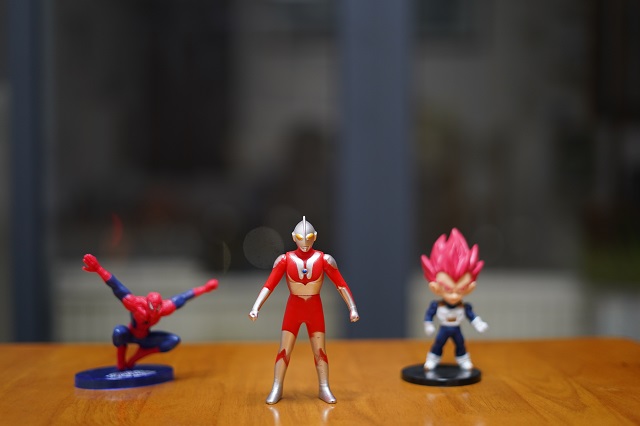 At wide aperture (f/1.8 – f/2.5) and in most instances, fringing is noticeable, especially when the image is zoomed in or cropped out. However, in the above photo, the fringing phenomenon is not noticeable.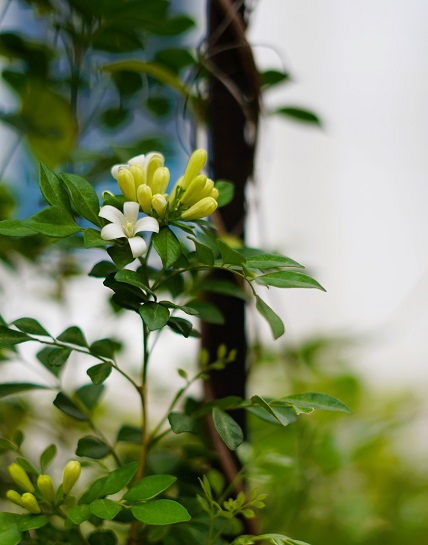 The above image was cropped and at f/1.8 the edges of the flower exhibited ghosting and fringing that's not visible at f/4.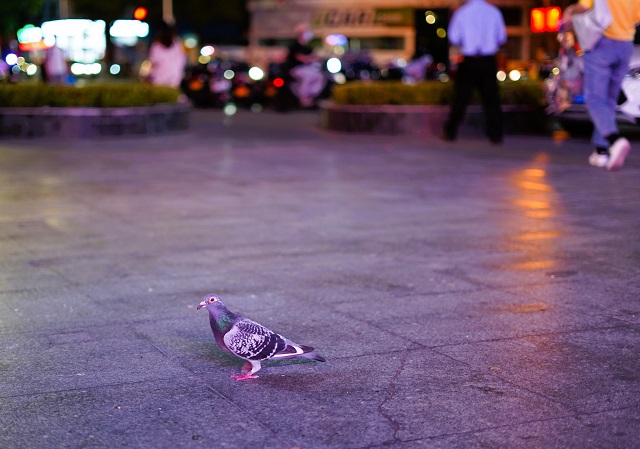 The above photos are cropped… on the left photo, the edges of the bokeh exhibited color fringing. While in the image on the right, the edge of the flower has minimal chromatic aberration.
Overall this lens is very capable of producing sharp images, while the autofocus at times has difficulty focusing, especially at close range.
But it has to be noted that the minimum focusing distance of this lens is about 45cm, so it must be taken into account when shooting close-up shots.
In my video test shots, this lens autofocus driver motor noise can be picked up, and the sound is audible when recorded in a silent environment.
However, if you are recording outdoors with louder ambient sound then you won't hear the motor noise at all.
Pros and Cons
| | |
| --- | --- |
| Pros | Cons |
| ✅ Compact and lightweight | ❎ Color fringing at wide aperture (f1.8-f/2.5) |
| ✅ Affordable price – great value for money | ❎ Loud motor noise |
| ✅ Wide aperture (fast lens) | ❎ Autofocus point at times is difficult to establish |
Notice: "As an Amazon Associate I earn from qualifying purchases". There are affiliate links on this page. I will get a small commission at NO EXTRA COST to you once you decide to buy through these links. Full disclosure.
Is Sony 50mm 1.8 worth it?
In my opinion, the Sony FE 50mm f/1.8 lens is a very good choice, especially for beginners that are looking for a 50mm full-frame prime lens.
As a fast lens, you get all the value for your money!
And at the current price point, this lens is a must-have if you're not concerned about the following:
Autofocus motor noise when recording video in silent surroundings
Color fringing at a wider aperture (f/1.8-f/2.5)
As stated, my main reason for buying this lens is the (cheaper) price and the wide aperture that this lens offers (at f/1.8).
I will surely benefit from it when shooting in low-light settings.
On the contrary, I'm not worried about the motor noise and color fringing at a wider aperture since most of my captures would only be for my consumption and social media.
So, there you have it… my take on the Sony FE 50mm F1.8 lens!
If you have any questions or suggestions, please leave them in the comment below, and I will try to answer them as soon as I can!
---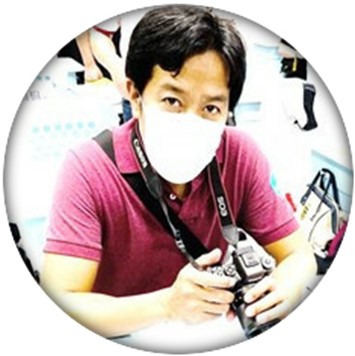 About Rowe Medialdea:
Hi, I'm Rowe, a mirrorless camera and photography enthusiast. We have created this site to be of help (especially to beginners) by producing easy-to-understand content about mirrorless cameras! Welcome to our website!
---