The Sony Alpha A7III is considered a good choice if you are looking for your first full-frame mirrorless camera!
It may be an old model, but with its advanced specs, it's a popular choice for hobbyists and will remain popular even for a long time.
In my case, I was redirected to this model because it is now being offered at a much more reasonable price.
Originally, I was almost certain and planning to get Sony A7IV…
But after some second thought and after considering my tight budget… I ended up buying the Sony A7 III instead, and yeah, the A7III is a good buy and will remain an excellent choice for beginners who are looking for their first full-frame MILC.
So, finally, I got my first full-frame mirrorless camera, and I will be sharing with you my first impression!
Featured key Specs
Type
Mirrorless (with support for interchangeable lens)
 Lens Mount
E-mount (compatible with Sony E-mount lenses)
Sensor
35mm Full-frame (Exmor R CMOS sensor, 35.6 x 23.8 mm)
WiFi
Yes (NFC, PlayMemories Mobile app)
Effective Pixel
24.2MP
Bluetooth
Yes
Image Processor
BIONZ X image processing engine
HDMI port
Yes (micro-HDMI)
Image Stabilization
Yes (Sensor-shift, 5-axis)
USB port
Yes (USB Type-C, Multi/Micro USB)
ISO sensitivity
100 ~ 51200 (Expanded: 50-204800)
Mic port
Yes
Exposure compensation
±5 (1/3 EV, 1/2 EV steps)
Headphone port
Yes
Burst speed
10fps
Flash
External flash via hot shoe
Still Image format
JPEG, RAW (Sony ARW 2.3)
Storage media
Slot 1: SD/SDHC/SDXC (UHS-I/II)
Slot 2: Memory Stick (Pro Duo/Pro-HG Duo), SD/SDHC/SDXC (UHS-I)
Video
4K, Full HD
Battery
NP-FZ100 Lithium-ion
Video format
MPEG4, H.264, AVCHD, XAVC S
Battery life
710 shots (CIPA)
LCD/TFT Monitor
3" Tilt Touchscreen (921,600 dots)
Approx. dimension
126.9 x 95.6 x 73.7 mm
View Finder
OLED EVF (2.359M dots)
Approx. weight
650g (including battery)
What's included in the Box
Basically, what's being sold was an A7III body, only… so, let me show you what did I get when I got my unit.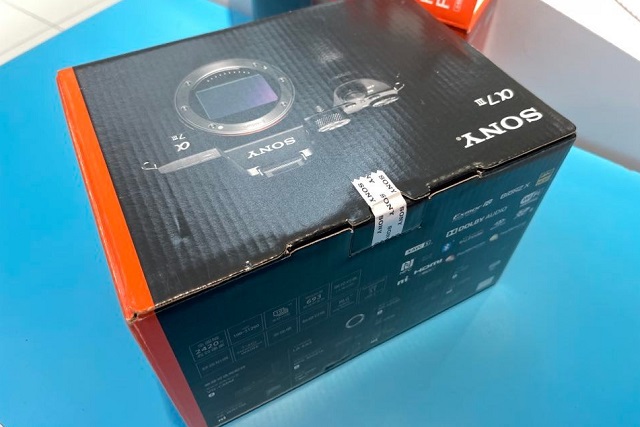 The above image is the box that was handed to me, and it has a tamper security Sony seal. Overall, the box is sturdy, and the package looks good without any indication of any damage.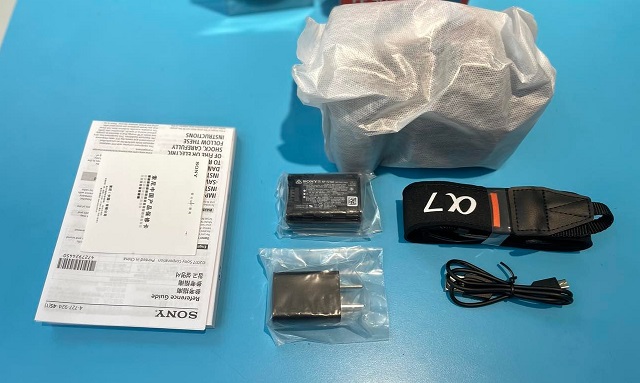 And the above image is the items included inside the A7III box. They are the following:
Instruction Manual
Charger unit
USB cable with the standard terminal on one end and a micro USB at the other end for power/charging
Neck strap
Battery pack
A7III body (wrapped in anti-static soft bag)
Sony Alpha A7III Features
The following features stood out against its predecessor and the competition when A7III was released four years ago.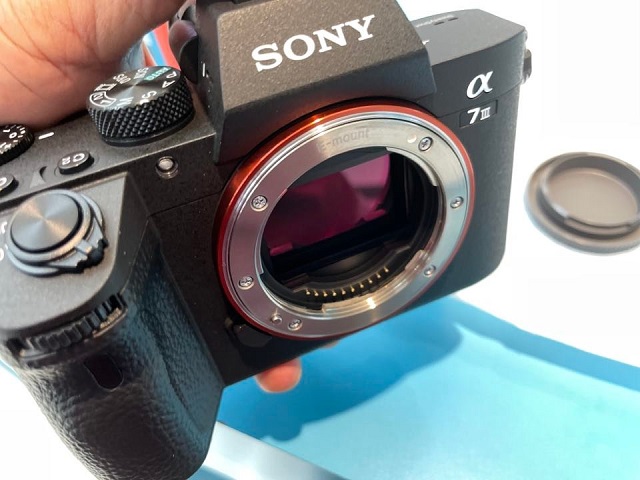 The A7III uses some of the technology applied to Sony's flagship model, the Sony A9, which is considered one of the best in sports and wildlife because of its fast autofocus.
With the 24.2MP Exmor R BSI-CMOS and the Bionz X image processor, the A7III still is a very competitive and a capable mirrorless camera, even at today's standard.
Likewise, with the improved speed and low-light capabilities…
And with top-notch dynamic range, 5-axis in-body stabilization, and 693-point phase-detection AF covering 93% of the frame, together with 425 contrast-detection areas for fast and accurate autofocus and subject tracking, both on stills and video.
The A7III is one of the best hybrid mirrorless cameras out in the market that's been labeled as entry-level.
Notice: "As an Amazon Associate I earn from qualifying purchases". There are affiliate links on this page. I will get a small commission at NO EXTRA COST to you once you decide to buy through these links. Full disclosure.
My first impression with A7III
I'm used to using small or compact mirrorless cameras (Lumix GF2 and EOS M5). At first, the A7III seemed too big for me, and it does feel heavy on the hand.
But it didn't take long for me to get used to it, and I now like it more than my other mirrorless cameras.
The A7III produces a louder sound though compared to my EOS M5, especially if it is in a quiet place.
It's mainly because of the mechanical shutter, but there's an option where you can select silent shooting.
I have written an article about why mirrorless cameras make noise and also about why mirrorless cameras need a shutter.
And honestly speaking, the A7III will now become my go-to mirrorless camera!
Overall Build Quality
The hand grip feels very comfortable, and I have more space for my other fingers when holding it, not like my EOS M5.
The controls and dials are easy to adjust while the latch of the terminal cover looks fine except for the USB terminal.
So far noticed one drawback…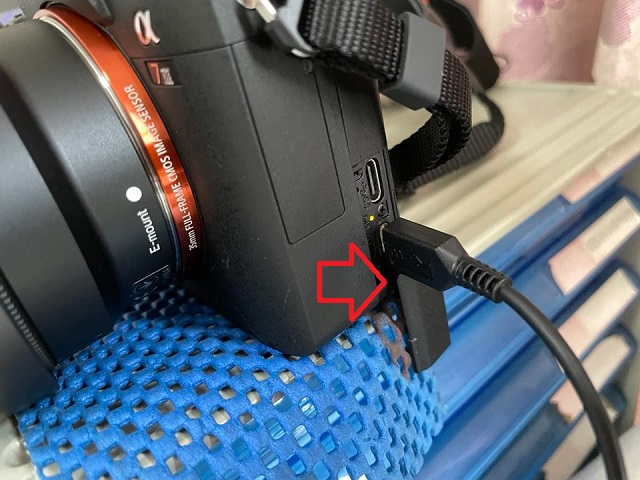 The cover of the USB terminal obstructs when I'm charging the camera using the micro USB terminal.
So, I need to elevate the unit when charging to let the cover hang down. If I force and place it on a level position in no time it may break.
Not sure if other A7III users also have this issue.
Aside from the USB cover that's obstructing during USB charging, overall the A7III body build looks solid.
Performance and Image Quality
I've ordered a separate lens since the one being sold does not have a kit lens.
I have already an idea what to buy as previously I have covered different Sony lenses!
But due to my constraint, I opted to buy the budget standard prime lens Sony FE 50mm f/1.8 to pair with the A7III body for a start.
When I was setting up my unit, I can feel the increasing heat on my hand as I kept it open.
I have set the auto power-off feature of the camera to High, as many professionals suggest. It basically means that the unit may get hotter as it continues to work.
On the second day after I got my unit, I charged it to full (the charging indicator will turn off) and went out to shoot for about 8 hours.
Interestingly, I did not feel the unit getting hot during the day I was out shooting.
The only time I turned OFF the power was when I went to eat lunch. All the time the unit is turned ON because I wanted to see how long the battery can hold.
And as with other A7III reviews, the battery did perform very well in my own experience.
Mostly, I took more still shots and just some videos.
After reaching home, there was still 30% remaining battery power in my A7III.
It was a very good indicator for me as I will be using my Sony A7III for travel. And even with just one battery pack, I now know what I can get if I charge it fully.
Below are some of the sample images I took from the two days I used my Sony A7III.
These are out of the camera jpegs- all I did was resize the image.
Shooting at night using A7III needs no sweat… the autofocus and low light capability are beyond what my other MILC can do… realistically, it's a no contest.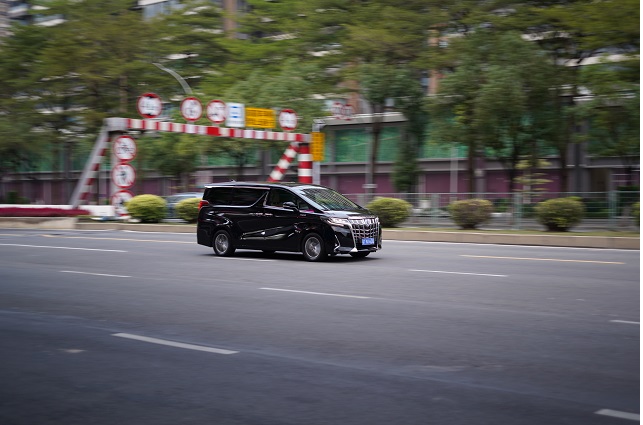 I always struggle to get a focused shot of moving subjects at shutter priority.
But using the Sony A7III is spot on, and I did not even break a sweat for these test shots by just relying on single-shot mode.
The sky was overcast when I went out to shoot. But I think the A7III's dynamic range capability is on display in the above image.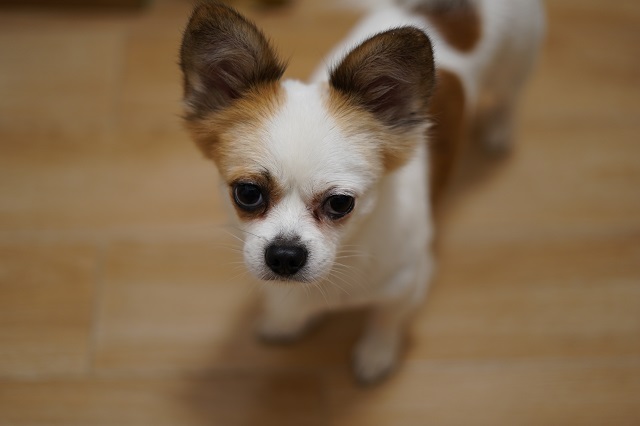 Creating blurry background using the A7III has been like a walk in the park. I also struggled in this area when using my EOS M5 (but I think it has also something to do with the kit lens).
Overall the image quality is superb and the A7III has a reliable autofocus system.
Pros and Cons
| | |
| --- | --- |
| Pros | Cons |
| ✅ Sharp image and fast autofocus | ❎ USB cover obstructs when charging through micro USB terminal |
| ✅ Excellent 4K and HD video quality | ❎ Autofocus point sometimes difficult to ascertain |
| ✅ Long battery life (fully charged) | ❎ No external battery charger (could be better if have) |
| ✅ Good value for money (especially at this point) | ❎ Only tilting LCD screen |
| ✅ Good body build and hand grip (not too bulky, a good fit for people with small hands) | ❎ EVF resolution and refresh rate, are not the leading in this area |
Final Thoughts
So, is the Sony A7III a good buy? My answer to this question is a BIG YES!
If you are a beginner and looking for a full-frame mirrorless camera, then, in my humble opinion, the Sony A7III is worth buying.
But of course, you still have to consider your budget!
Like what happened to me, I am ready to purchase Sony A7IV. But after some second thought, getting the A7III was not a bad idea either, because it's cheaper and if you're lucky to get some discount then it's a sure win.
Based on my short encounter with the A7III, I can already tell that it will now be the mirrorless camera that I'd bring every time I want to shoot.
I am more satisfied with the image output that the A7III produces and I am enjoying the experience!
So, there you have it…
If you have any questions or suggestions you can leave a comment below and I will try to answer them as soon as I can and to the best of my understanding.
---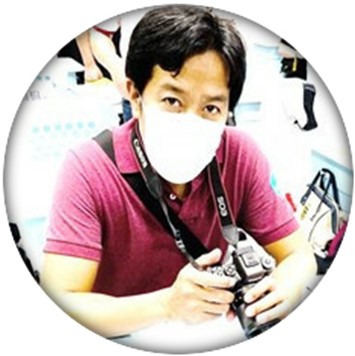 About Rowe Medialdea:
Hi, I'm Rowe, a mirrorless camera and photography enthusiast. We have created this site to be of help (especially to beginners) by producing easy-to-understand content about mirrorless cameras! Welcome to our website!
---