Hi everyone! Welcome to My Mirrorless Cameras website!
A Little Story About Our Passion
I (Rowe) and my brother (Ronnie) have a passion for photography.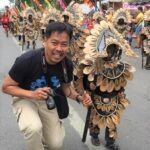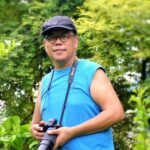 I first owned a GF2 mirrorless camera and after that I have upgraded to Canon EOS M5. I gifted my bro the old Lumix GF2 for him to get a feel how awesome it is. He loved it and from then on his passion for photography grew even more.
He loves shooting birds that's why I call him the birdwatcher and I am more into street photography. I also keep shooting when on business trips. My bro recently upgraded to Nikon Z50 which he got at a bargain price. Now he is enjoying birdwatching even more compared when he first got a hold of the GF2. Photography will forever be our hobby.
Mirrorless Camera is Becoming a Trend
Mirrorless camera is becoming more popular and is getting a lot of attention especially for beginners in photography. With the emergence of social vlogging, more and more people are turning to mirrorless cameras because of its portability.
Much of the content that we're going to discuss in our website will be centered on what are the latest and best deals for mirrorless cameras.
The trend is slowly changing its course from a bulky DSLR to a handy and cheaper mirrorless camera.
Is The Right Choice Always The Best Choice?
Making decisions will always be tough as there will always be new upgrades that could pop up at any given time. This is the reason why we have created this website to help give the latest updates and information on what is the latest buzz about mirrorless cameras.
So have a look around, if you ever have anything to share in respect to your own experience on with Mirrorless Cameras, we would love to hear it!
All the best,
Rowe & Ronnie
Co-Founders My Mirrorless Cameras