Today I will be discussing how many years will a mirrorless camera last.
Mirrorless cameras are built with high precision components and are expected to last long.
As a beginner, having your first ever mirrorless camera was a dream come true. But you'll soon start thinking if you made the right choice and how long can it possibly last.
… knowing that it has cost you a good amount of your hard earned money.
And this is a normal after-thought every time we have invested in something expensive.
However, it's the only way if you want to explore.
You need to pay the price!
And in this case, since you have a passion for photography?
… you will need to have at least a mirrorless camera.
Now that you are here, I will show you factors that could affect the lifespan of a mirrorless camera.
Continue reading below!
How Long Can A Mirrorless Camera Last?
How long can a mirrorless camera last will be first determined by the mirrorless camera's Shutter Durability. Most mirrorless cameras have a Shutter Actuation or Shutter count expectancy ranging from 100,000 cycles to 500,000 cycles depending on models. Besides shutter count, Design and Build Quality, Handling and Usage, as well as Care and Maintenance are contributing factors that are crucial in the mirrorless camera's lifespan.
1. Expectancy of Shutter Actuation (a.k.a Shutter Count)
When looking at the internet about how long can a mirrorless camera last – the first thing that you will see is the estimated LIFE EXPECTANCY of the SHUTTER.
Known in photography as Shutter Actuation or Shutter Count.
This is one vital aspect that will determine the life cycle of every mirrorless camera.
While this concern is mainly attributed to the wear and tear of the Mechanical Shutter.
And according to data, most Shutter Counts expectancy are estimated at;
Entry Level Mirrorless cameras – 100,000 to 150,000 actuations
Intermediate/Pro Mirrorless cameras – 200,000 to 500,000 actuations
For example,
I own Canon EOS M5 and according to https://canon-rp-shutter-count818.peatix.com/, it has a Shutter Count expectancy of 100,000 cycles and can go up to 150,000 cycles maybe because it has an Electronic Front Curtain Shutter feature.
While on the other hand, the PRO mirrorless camera Canon EOS R3 was advertised with a Shutter durability of 500,000 cycles according to https://asia.canon/en/consumer/eos-r3-body/brochure
Now,
If you are thinking of buying a USED mirrorless camera then you need to do your homework. Make sure to check what is the shutter count before buying.
Since shutter count defines the lifespan of a mirrorless camera, buying a second hand will definitely shorten the life of the camera.
That's why it will be important that you know the shutter count.
Related article ➡️ Where To Buy Used Mirrorless Cameras
The above article also discusses ways how to check the mirrorless camera's shutter count.
Even so, if you have reached the expected shutter count it doesn't mean that your mirrorless camera can't be used anymore.
You can always check the image output, if it is still giving you a sharp and properly exposed image… then by all means, just use it.
2. Design and Build Quality
As with any other product design, BUILD QUALITY will always be a factor in judging how long a product can last.
And in the case of professional mirrorless cameras, most designs are fully sealed and weatherproof.
Compared to most entry levels – sure it could last several years longer.
Anyhow, even entry-level cameras are expected to have a life cycle that could last very long.
One good example is my Lumix GF2, I've purchased it in 2011.
Aside from a smeared print on some keys, as shown in the below image;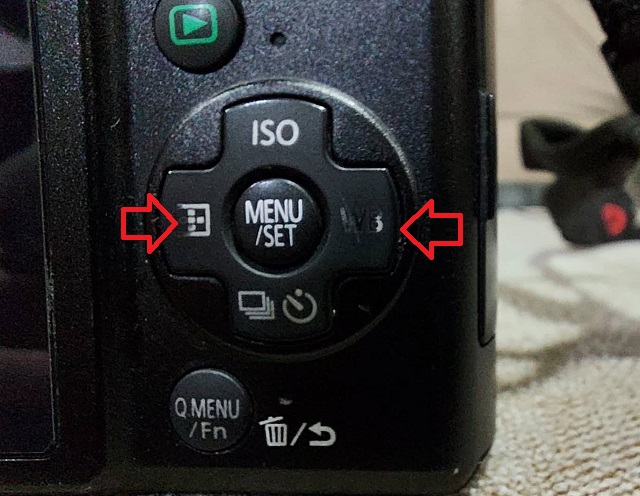 This mirrorless camera is still functioning normally and can take sharp images after eleven years of use.
3. Usage and Handling
This is one area where you have control if you want your mirrorless camera to last long.
If you are a beginner, you are not expected to use up the 100,000 cycles shutter count before you may think of upgrading.
And if you handle and use your mirrorless camera normally, there's no reason that it would not last long, say ten years for example.
While an exception will be taken into consideration for professionals. Who always shoots in Burst Mode as well as shooting in harsh and extreme conditions such as icy weather, and sandy or dusty surroundings.
Below are some of the common handling issues that can be controlled and avoided.
Most common handling problems encountered are:
Accidentally dropping your mirrorless camera
Accidental bump of your mirrorless camera
Avoid above common mistakes;
Secure your mirrorless camera around your neck with the aid of camera strap
Put it inside the camera bag when not in use
Camera bag is a must have accessory.
And beginners need to understand the importance of having a camera bag (as explained above).
Related articles ➡️ Best Mirrorless Camera Bag ➡️ Best Mirrorless Camera Backpack
4. Care and Maintenance
Another important aspect that if neglected can impact the longevity of your mirrorless camera.
This part in the instruction manual is often ignored.
Why?
Because of our human nature… we always think that we know everything!
Sad to say, most of the time we don't really know.
Then it will be too late to realize the mistake once our expensive gear can no longer be used because of our carelessness of not reading the Precautions or Care and Maintenance of our mirrorless camera.
So, especially for beginners since you don't have experience in handling a mirrorless camera, make sure to take time and read through the Warnings and Precautions on how to properly handle and maintain your mirrorless camera.
One common example is when changing the lens.
The instruction manual would usually state to change the lens in a clean area.
If you are on the beach…
Don't dare to change the lens on the sand… because with your lens and sensor exposed, you are asking for trouble.
Here are some other proper care tips to help ensure that your mirrorless camera will last longer:
Don't touch the image sensor
Store your mirrorless camera in a cool dry place (to prevent mildew/fungus build up especially on the lens)
Use a blower brush to remove dust from the lens (if cleaning is difficult take your camera to the nearest service center for support)
Do not block the shutter operation with your finger
Do not touch the camera and lens contact (it may cause the camera to malfunction)
Use soft cloth when cleaning the lens and body of mirrorless camera
Never use cleaners containing organic solvents to clean the camera or screen
Again, those are only examples but there are many others… so be sure to read the instruction manual!
Final Thoughts
So there you have it, we have established different factors that can affect the lifespan of your mirrorless camera.
Again, they are the following;
Shutter Actuation – this is the estimated maximum life cycle of the mechanical shutter
Design and Build Quality – professional gears will cost more but are also expected to last longer than the entry-level types
Usage and Handling – prevent your mirrorless camera from being dropped or getting bumped/hit
Care and Maintenance – read the precautions in the instruction manual and follow
Mirrorless cameras are manufactured with sophisticated machines and precise processes.
Besides, they're put to rigid tests for endurance and reliability.
And therefore they are expected to perform with Highest Quality!
Forbidding any factory defects…
Mirrorless cameras are expected to function for many years (like my eleven year old Lumix GF2 that I own that is still working fine up to now).
Another advantage is that newer mirrorless cameras have the option of going with a Full Electronic Shutter. Which means can further prolong its life.
So, there you have it, folks.
Once again thank you for reading. If you find this article helpful or you have some questions please leave a comment below.
And I will try to answer them to the best of my knowledge.
---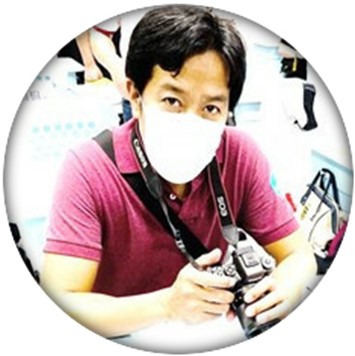 About Rowe Medialdea:
Hi, I'm Rowe, a mirrorless camera and photography enthusiast. We have created this site to be of help (especially to beginners) by producing easy-to-understand content about mirrorless cameras! Welcome to our website!
---