Nikon recently announced its first PRO body mirrorless camera. In this article, I will walk you through the latest flagship model of the Nikon full-frame mirrorless camera, the Nikon Z9.
Based on the latest news, the supposedly released date (in the US) that was reported to be 15th Dec was changed. And as of this writing, the shipping date is pointing toward December 24 according to the latest updates.
If this is true, then it will coincide with the launching date in Japan which was originally reported to be on 24th December. Thus, making Nikon Z9 the best Christmas gift a professional photographer and even an enthusiast could probably get.
The Latest Nikon Full-Frame Mirrorless Camera with PRO Body
Nikon Z9 photos have already circulated online as everybody awaits in anticipation of its final release date. Dubbed as "unstoppable' by no other than Nikon itself. Nikon Z9 boasts some first-of-a-kind features not seen in other competing PRO body mirrorless cameras that are already out in the market.
Notice: "As an Amazon Associate I earn from qualifying purchases". There are affiliate links on this page. I will get a small commission at NO EXTRA COST to you once you decide to buy through these links. Full disclosure.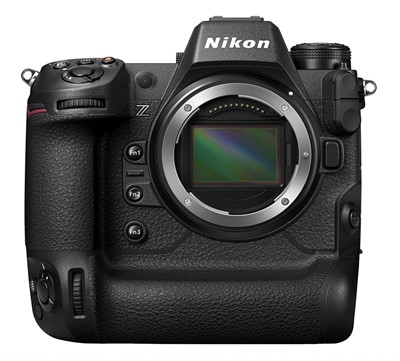 Nikon Z9 Key Specifications
Type
Mirrorless (with support for interchangeable lens), PRO body
 WiFi
Yes (Built-in)
Lens Mount
Nikon Z mount
Bluetooth
Yes
Sensor
Full-frame (Stacked CMOS sensor)
HDMI port
Yes
Image Processor
EXPEED 7 image-processing engine
USB port
Yes
Effective Pixel
45.7MP
Mic port
Yes
ISO sensitivity
64-25600 steps 1/3 or 1 EV
(Expanded: 32-102400)
Headphone port
Yes
Burst speed
120fps (at 11MP resolution)
Flash
External flash via hot shoe
Still Image format
JPEG, RAW (NEF, 14 bit)
Storage media
CFexpress (Type B), XQD Type Memory
Video
8K, 4K, FHD
Battery
EN-EL18d Lithium-ion (Rechargeable)
Video format
MOV, MP4 (H.264), (H.265)
Battery life
740 shots (CIPA)
LCD/TFT Monitor
3.2" Vertical & Horizontal Tilting Touchscreen (2.1M dots)
Approx. dimension
149.0 x 149.5 x 90.5 mm
View Finder
OLED EVF (3.69M dots), Blackout Free
Approx. weight
1340g (including battery)
Nikon Z9 Key Features – What To Expect (as Advertised)
Best AF scene detection system

Automatically tracks humans, animals (dogs, cats, birds), vehicles (cars, motorbikes, bicycles, trains, airplane) without changing menu
Enhanced Eye Detection AF for humans and animals
Tracks even the smallest and fastest subjects (automatically identify and track the whole frame)

3D Tracking and subject detection (locks fast subjects and tracks moving towards and away from your position)
Fast still Image burst shooting speed

120fps shooting JPEG at 11MP resolution
30fps shooting JPEG at Full resolution (45.7MP)
20fps shooting RAW at Full resolution (45.7MP)
Top of the class 8K video recording
EVF blackout-free and first in the world as claimed
4-axis Tilting Touchscreen, vertically and horizontally
Activating Starlight Mode will enable you to adjust exposure to -8.5 EV and shoot in the dark
Illuminated control buttons
Image processor is 10x faster than previous generations of engine processors as claimed
Dual memory card slots with fast readout speed
Fully electronic shutter, shoots up to 1/32,000 second and not worry about vibration and shutter wear
Improved electronic Vibration Reduction for a stable handheld video capture
Nikon Z9's Advantage Compared With The Rivals
Nikon Z9 has a surprisingly lower price tag compared to its rivals Canon EOS R3 and Sony Alpha A1 (most expensive) based on the current offerings at selected outlets.
Nikon Z9's image resolution at 45.7MP sits in between Canon EOS R3 (24.1MP) and Sony Alpha A1 (50.1MP).
Nikon Z9 video is claimed to be the top of its class, can record 8K/30p 125mins (no over heating as claimed).

Both Nikon Z9 and Sony Alpha A1 are capable of 8K video recording
Canon EOS R3 only up to 6K video recording.
Nikon Z9 has a fully electronic shutter which means more silent

Canon EOS R3 and Sony Alpha A1 both have electronic and mechanical shutter
Nikon Z9's option to shoot 11MP at 120fps
Nikon Z9's 4-axis Tilting Touchscreen LCD display, adaptable for vertical and horizontal shooting
Nikon Z9 AF detection system that can track human, animals, vehicles without changing menu.

Sony Alpha A1- if Eye AF is set to animals you have to set it back to human if you have to shoot people
Canon EOS R3- also uses deep learning technology that can track people, animals, vehicles and it has an option to select No Priority.
---
Final Thoughts
Nikon's announcement of its flagship PRO mirrorless camera didn't come as a surprise.
Everybody knew that it was just a matter of time before Nikon will release its own PRO body model to rival Sony and Canon who took the first initiative.
Nikon has always been a top contender in the race of who has the best mirrorless camera. Nikon has just raised the bar for competitors to match with the arrival of Z9.
From the outside look, Nikon seems to have regained the upper hand. The introduction of Z9 will definitely attract all the attention as this model is stacked with high-end features that will only be seen for the first time.
Nikon's full-frame mirrorless camera and the whole Nikon Z family, in general, will benefit from this breakthrough. And as expected Nikon has already released several Nikon Z mount lenses to show their seriousness to the mirrorless system.
The addition of the recently launched NIKKOR Z 28-75mm f/2.8, NIKKOR Z 100-400mm f/4.5-5.6 VR S, NIKKOR Z 24-120mm f/4 and NIKKOR Z 180-400mm f/4 ED TC VR to the Nikon Z mount family of lenses is a testament that competition between the major players in mirrorless camera is alive.
The under-development NIKKOR Z 800mm f/6.3 VR S super telephoto lens will only excite Nikon Z users even more. This clearly shows Nikon's intent and how a mirrorless camera would shape up that could impact its future.
It's no secret that Nikon Z mount lenses have been scarce. Nikon Z users had not much of options available for a while. With the recent developments, Nikon Z users can now enjoy a wide range of Z lenses that will be available for their picking.
There you have it, folks, once again thank you for reading. If you find this article helpful or you have some questions please leave a comment and I will try to answer them to the best of my knowledge.
---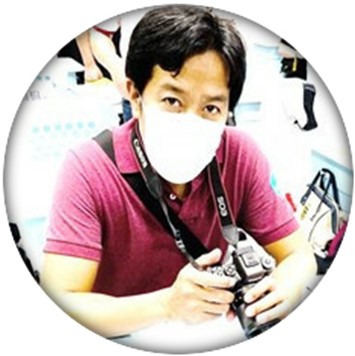 About Rowe Medialdea:
Hi, I'm Rowe, a mirrorless camera and photography enthusiast. We have created this site to be of help (especially to beginners) by producing easy-to-understand content about mirrorless cameras! Welcome to our website!
---