There are some people who are on a tight budget that will always look for alternatives in order to get what they want or need. One affordable alternative in obtaining a mirrorless camera is to buy it from online and/or offline camera shops that sells used mirrorless cameras.
Oftentimes, beginners will try this route as avenue to owning their first mirrorless camera. Personally, I have entertained this idea when I was searching for my first mirrorless camera. Anyone is entitled to their own choices and no one should fault those who are seeking to get something through a cheaper way regardless of what product it may be.
They all have the right and their own reasons why they are doing it!
Does Buying Used Mirrorless Camera Any Good?
We all know for the fact that owning a second hand items always have risks attached into it!
When you buy second hand products, you must then be ready to accept the reality that the life cycle of a used product are not the same as those of a brand new ones. Whether it is a used car, a mobile phone, a television, a washing machine, a cooler and so on. Mirrorless cameras alike will have its own risk attached if bought second hand.
You must not also expect the same conditions on warranty (you're lucky if there's any provided)!
---
Then why there are people still looking and buying used items?
One definitive answer to this question is that any product that are sold second hand are hugely cheaper!
Concurrently, why are there still sellers or agents of second hand merchandise?
Since there are people that are still willing to pay and take the risk then this cycle will remain!
---
So, going back to the question! Does buying a used mirrorless camera any good? or is it bad idea?
Well, it all depends! There are many factors that you need to put into consideration when you're planning to buy used mirrorless camera!
Below are 2 ways as to where you can purchase a second hand mirrorless camera.
1. Online stores: Buying from online camera shops/sellers!

When you're buying online you won't have the ability to see the product physically. Aside from the photos that are posted or being promoted online that's all you will see. Therefore, you need to be very wary and make sure to do your homework. Below are some indicators how to buy mirrorless cameras online!
Buy only from a reputable online camera stores and or online sellers

Almost all camera shops are offering second hand mirrorless cameras and other accessories like lenses.
Look for an online store that specializes on used or second hand cameras (that includes mirrorless cameras).

I happened to discover one online shop that are exclusively doing this kind of business. And they've got some good reviews from their clients. Unfortunately, I can't post the link here because I'm not part of them and not legally authorized to promote.

If you are buying from an online market place, check for the sellers "trust rating" (the higher the trust rating the more legit that seller is).
Check if they are offering any warranty or any terms that they can provide to their clients as guarantee that their products are in good working condition apart from it is being second hand.
Check for reviews of online camera shops and/or online sellers. You will get a lot of useful insights from their clients reviews and this will give you an idea on how good or bad the product and service that you will get once you dive-in.
2. Walk-in Buyer: Buying physically from camera shops!
If you're a walk-in buyer, you basically have some sort of assurance as you can directly see the actual product's aesthetic and get a good feel if it's worth the risk.
Furthermore, you can request to test the actual mirrorless camera giving you an advantage that online buyers can't access. Before even deciding you still have an option to select which unit looks better, whereas online buyers could only hope that the item they'll get is working.
In the same manner, you can personally discuss with the sales representative and come to terms about some warranty or guarantee. It's one way of ensuring that your money won't go down the drain in case of some unforeseen problems even though they have allowed you to test the actual unit.
As walk-in buyer, you have more bargaining power that you can always explore and leverage to your favor!
What to Expect And Why?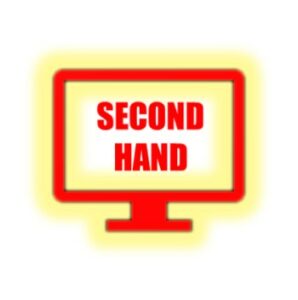 Frankly speaking, there's nothing really much to expect but the obvious – the cheaper price!
Apart from the cheap price, you would definitely be expecting that the second hand mirrorless camera should function accordingly. I'm sure you won't spend a single penny to a half-functioning second hand mirrorless camera.
Some points that you must be aware off and be prepared to accept with regards to second hand mirrorless cameras!
Scratches

This will be a given due to the fact that it has been used already.
You'll be very lucky if the scratches are not very obvious.
Remember, even brand new mirrorless cameras could have scratches!
Don't ever buy if the scratch is on the camera's lens.

Mildew and or Dust

In particular mildew and or dusts are present or do exists on camera's lenses.
Depending on how old is the camera and if it has been taken cared properly, then you can expect a much less dust or mildew build up on mirrorless camera's lens.
Why I said so- because I myself have purchased a second hand lenses for my former Lumix GF2 (pancake and zoom lens that I bought online). When I received the actual lenses, yes you guessed it right, they are with minimal mildew/dust build-up inside the lens!

Soiled and or Smeared

Some silkscreen printings might no longer be visible.
Rubberized hand grip could have show some smudge.

Small dents

Dents could be anyway along edges of the lens.
Body corners of the mirrorless camera.
If there are big dents on the camera's body then think twice before putting your bet on it.

Shutter's mileage

Shutter has an expected life cycle for maximum actuation of at least 100,000 actuation but could go as low as 50,000 cycles and these are for brand new mirrorless cameras.
Make sure to ask or insist for the cameras shutter actuation or shutter count to give you an idea how frequent the mirorless camera had been used. The lower the shutter count, the better!
Some work around or method how to check shutter count of digital cameras.

Take a snapshot using actual mirrorless camera then upload your photo at CameraShutterCount.com
However, most brands have their own secrets how to find the shutter count data.
Fujifilm: upload the photo at www.apotelyt.com
Canon: Except for 1DX (DSLR) and EOS R mirrorless camera, unfortunately other Canon models cannot be check using CameraShutterCount.com (some third party software will be needed, or you can bring your camera to authorised dealer or service centers and ask for help)
Nikon, Pentax, Leica: The shutter count is included in the image's EXIF data but cannot be viewed directly via computer. Need to install some software firstly, but the good news is there are many freeware for this application to download.
Sony: Similar case as Canon, checking for shutter count is more complicated or you can try this link tools.science.si , if not then you need to take your camera to authorized dealer or service centers and ask for help.
Panasonic, Olympus: Have their own secret code (a combination of buttons that needs to be toggled) in order for the shutter count to be displayed. Check your manual for this code if provided, if not ask support from their official website.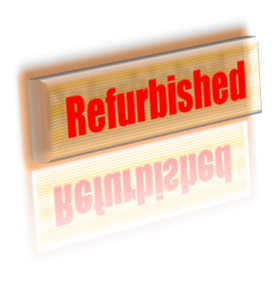 Advantages
The only advantage that is clearly seen when buying used mirrorless camera is the price. You may able to find deals ranging from 10%-20% lower compared to the brand new price.
Other shops or stores that specializes in second hand mirrorless cameras may have some better offer. So it's best to do some research before going out and buying right away!
Disadvantages
Your main concern will be the shutter count. It is expected that the shutter's life span will be shorter. Therefore, it is advisable to ask for the shutter count of the mirrorless camera that you intend to purchase (especially if the seller did not specifically mention it in the offer).
Another area of caution is the camera lens. Make sure to check for mildew and dust inside the lens. If its present make sure its minimal and not on center as it could affect your photographs. You can always take a snapshot to see the image.
To Buy or Not To Buy
Firstly, it's a question that is hard to answer simply because there's no assurance of what you're gonna get. Secondly, this would also depend on your budget. Thus, it will involve a lot of research on your part as a buyer of second hand mirrorless camera.
It will be much easier to decide if it was your friend who's selling it to you directly, because you'd probably know the reason why he/she is letting go of his/her expensive toy.
As I have mentioned, I have purchased a second hand lenses for my first micro four thirds mirrorless camera Lumix GF2. Aside from the mildew/dust build up inside of the lens everything works just fine. But even with mildew/dust on it's lens, the image output is still fantastic and those two lenses are still firing until now. So that's about 11years already since I bought them online.
Analyze carefully the pros and cons before committing or striking any deal. Bear in mind that those mirrorless cameras were sold by its owner for some unknown reasons that you don't know.
Or presumably, someone might have traded their old mirrorless camera in exchange of the latest or more suited model as a required upgrade- this is especially true for professional photographers!
Carry out extensive research if you're planning to buy used mirrorless cameras or second hand mirrorless camera! My two cents worth!
Last Updated on December 11, 2021 by Rowe