Today I will be discussing what is the difference between Canon STM and USM lenses.
If you're trying to look for a Canon lens, you might be surprised when get confronted with two different kinds of lenses.
Whether you are searching online or walk-in buying.
Knowing the differences beforehand will give you an upper hand as you navigate to find the best lens for you.
And this is what this article is all about… it will help you best understand their differences!
Difference between Canon STM and USM Lenses
STM lenses use Stepper Motor built inside the lens to drive autofocus. STM lenses are quieter, which makes them ideal for shooting videos. On the other hand, USM lenses use Ultra Sonic Motor also built inside the lens to drive the autofocus. USM lenses are considered pro-grade types of lenses. Both lenses were designed to optimize AUTOFOCUS.
1. What is STM in Canon?
Basically, STM stands for Stepper Motor.
STM lenses are ideal not only for capturing still images but also for recording videos. The stepper motor (which is a DC brushless motor) operates smoothly and quietly when focusing.
The STM lenses are marked to differentiate them from the USM types of lenses. To illustrate, see the below image.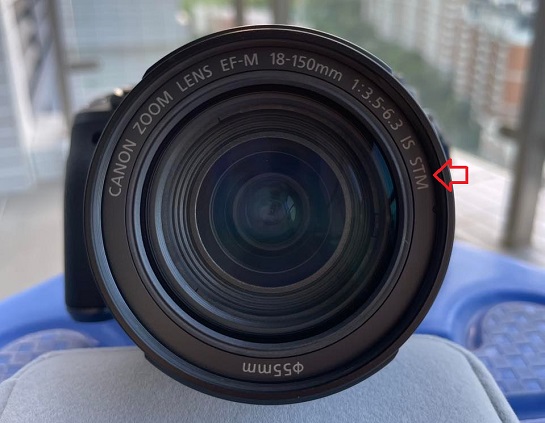 The STM lenses were first introduced in 2012.
There are two versions of STM lenses, they are:
Compact type:

Canon utilizes gear-type STM technology for compact lenses
Using helical gears to drive autofocus while it does not take up much space
Larger type:

Utilizing the lead-screw type STM system
Bigger lens than the gear type but is faster and quieter
2. What does USM means on Canon Lenses?
USM means Ultra Sonic Motor focusing motor technology.
It utilizes ultrasonic waves that are created by the piezoelectric elements, which in turn drive the USM motor to rotate.
The below image is a sample of the USM lens. As you can see, the word "Ultrasonic" is marked on the lens to differentiate it from STM types of Canon lenses.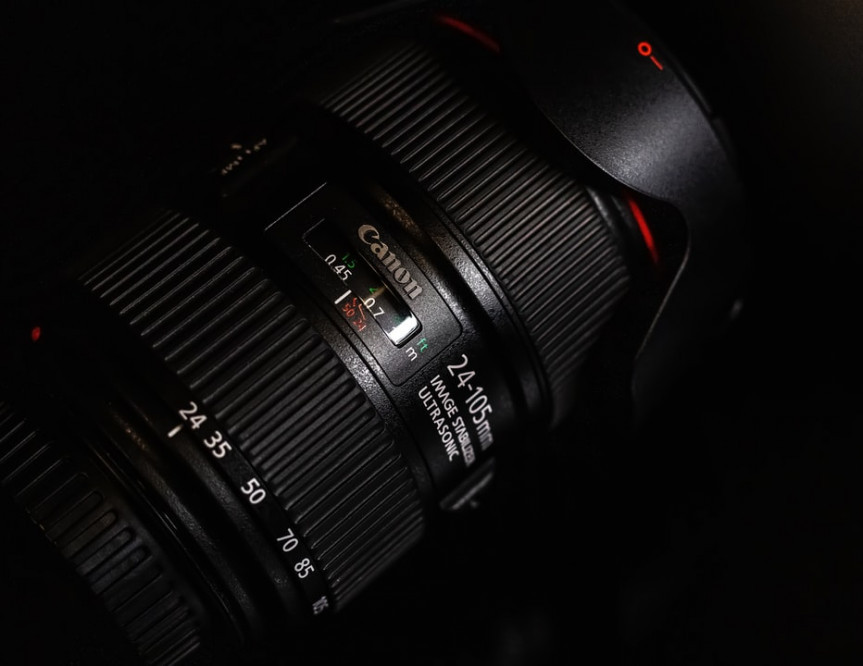 As new demand for better and higher performance is needed, a new technology emerges.
Thanks to the never-ending innovation!
With the need to develop a high-powered autofocus motor for fast aperture lenses, Canon has introduced the USM lenses.
USM lenses have four versions, they are the following:
Ring Type USM:

This is the most widely utilized AF motor for Canon EF lenses
Canon developed USM lens EF 300mm F2.8. This was the result as there was a need to create a high-powered AF motor for fast lenses or larger apertures.
Ring-type motors are highly-efficient and consume less power to maximize battery life
Fast and near-silent autofocusing
Developed in 1990, thanks to advanced manufacturing techniques that made ring-type USM lenses production costs lower
Micro USM:

Developed in 1992, two years after the introduction of ring-type USM
Using automated production, made the development of Micro USM motor possible to be utilized in consumer lenses
Micro USM motor was designed to fit into a variety of lenses without having to worry about the size of the lens barrel
Micro USM II:

Developed in 2002, ten years after Micro USM was first introduced
It has half the size of the original Micro USM motor but functions the same
Used in some ultra-compact zoom lens
EF 28-105mm F4-5.6 USM, was the first compact zoom lens that featured Micro USM II
Nano USM:

In 2016, Canon introduced its latest motor focusing technology the Nano USM with the updated EF-S 18-135mm F3.5-5.6 IS USM
This innovation is the combination of the ring-type USM speed and the quietness and smoothness of the STM focusing system
Canon has taken Nano USM technology to the next level with the launching of RF 70-200mm F2.8L IS USM in October 2019. This first-of-a-kind lens has two Nano USM motors (each driving a different lens group- working together for faster and more efficient autofocusing)
3. STM and USM Lenses were DESIGNED utilizing Motor Focusing Technology to Optimize AF
It was in 1987, that Canon introduced the EF lens mount with a built-in motor to drive autofocus, (reference: https://www.canon-europe.com/pro/infobank/usm-stm-lens-technology/).
Before this technology, an autofocus driver motor is always built inside the camera body.
Nowadays, all major imaging companies (e.g., Nikon, Sony, Panasonic, Fujifilm, and Olympus) have their version of lenses with a motor built inside the lens… to drive AF.
Lenses with the built-in motor have a FASTER and PRECISE Autofocus.
And with the rising popularity of Mirrorless Cameras, lenses that have built-in motors to control AF have been very crucial to their performance.
Many shooters rely on a fast AF…
Camera shooters such as:
Amateurs or Beginners in photography
Wildlife and Birds photographers
Related article: Outstanding Telephoto Lens for Canon EOS M
Final Thoughts
So there it is.. we have identified the difference between Canon STM and USM lenses.
In summary, the differences are:
STM lenses

Uses Stepper Motor (a type of DC brushless motor)
Functions smoothly and quietly making it ideal for video recordings
Geared towards compact designs
USM lenses

Uses Ultra Sonic Motor focusing motor technology
Considered as a pro-grade type of lenses
Designed for fast lenses or lenses with a larger aperture that needs high-powered AF motor
And as already pointed out earlier, these lenses were designed to optimize AF.
So there you have it folks, once again thank you for reading and if you find this article helpful or you have some questions please leave a comment and I will try to answer them to the best of my knowledge.
---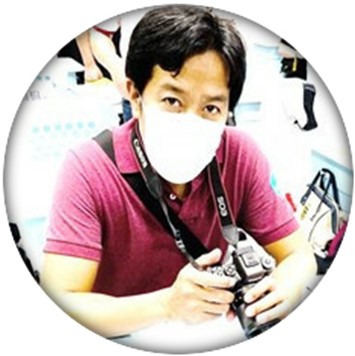 About Rowe Medialdea:
Hi, I'm Rowe, a mirrorless camera and photography enthusiast. We have created this site to be of help (especially to beginners) by producing easy-to-understand content about mirrorless cameras! Welcome to our website!
---