If this question is raised ten years ago… the majority (if not all) would say NO, thank you. Fast forward and if the same question is asked now whether is it worth buying mirrorless cameras?
I'm quite sure we'll get a mixture of differing opinions.
However, mirrorless cameras have come a long way after it was introduced more than a decade back.
It had weathered criticisms that it won't go far… competing with once-mighty DSLRs.
Join me as we find out why it is worth buying mirrorless cameras now.
Is it Worth Buying Mirrorless Cameras?
At this stage in the digital camera's evolution… the definitive answer is YES. The mirrorless camera has already matured since its first introduction. There are now more selections and more advanced models have been developed. This means, older designs can now be acquired at a much lower and more affordable price.
If you are a beginner in photography and are looking for a digital camera with an interchangeable lens to start with your passion…
The most reasonable road to take at this point is to get a mirrorless camera.
While anybody who is serious about photography, will not just settle with mobile phone cameras as their primary device for learning and making photographs.
Besides, mirrorless cameras now have a lot more to offer than it was before… during their infancy.
What are the Current Mirrorless Camera Systems?
For the benefit of our readers, I will again highlight the three main formats widely utilized in photography… and who's producing them.
Micro Four Thirds Format/System
This was the first system or format of mirrorless cameras that was first commercialized back in 2008.
And as you might be already aware, this type of mirrorless camera is with the smallest sensor.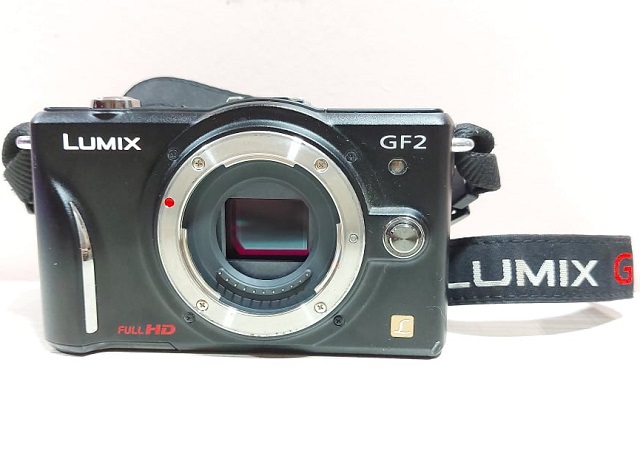 So far only Panasonic, Olympus, and OM Digital Solutions are among the top producers of micro four-thirds mirrorless cameras.
Wherein, OM Digital Solutions' inclusion was because it recently acquired the camera business of Olympus in January 2021.
As for micro four-thirds lenses… aside from the three brands that were mentioned above, there are third-party lenses that are available to choose from.
Micro Four Thirds mirrorless cameras are popular for their small size (compact) and portability.
And this would be a good model to start with if you are a beginner… because it is also more affordable.
APS-C Format/System
This is the second mirrorless camera format that was developed when Samsung introduced its first APS-C mirrorless camera in January 2010.
APS-C system has a larger sensor compared to micro-four-thirds.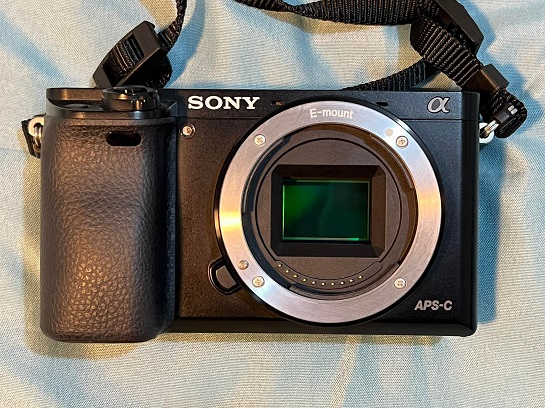 Currently, four top brands have devoted themselves to developing APS-C mirrorless cameras.
I will only be including the existing top brands that have continuously developed mirrorless cameras under the APS-C system up to this day.
They are…
Sony , Nikon, Fujifilm, and Canon!
Panasonic on the other hand has reiterated that it will not dive into developing an APS-C system. Instead, it has made known its intention and commitment to only develop Micro Four Thirds and Full-Frame formats.
Remark: Other brands have also produced mirrorless cameras with APS-C formats (i.e. Samsung, Pentax, etc). As far as this website is concerned, the top four brands mentioned above will be discussed more often.
Full-Frame Format/System
The third system developed for mirrorless cameras is the Full-Frame system. Sony introduced the Alpha 7 series of full-frame mirrorless cameras in October 2013.
The full-Frame system has a larger sensor compared to Micro Four Thirds and APS-C formats. Which makes them physically bigger than the two formats mentioned.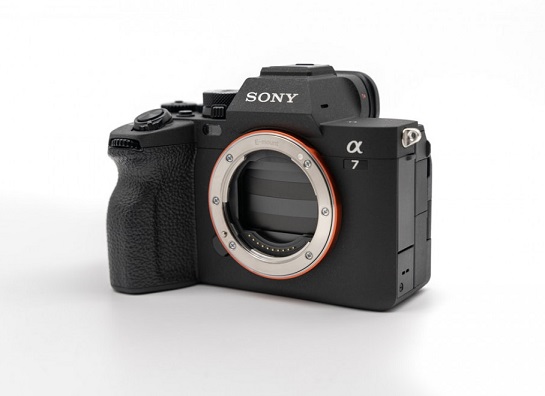 Full-frame formats are mostly targeted at professionals. But there are also entry levels of full-frame mirrorless cameras that can be a good fit for amateur photographers.
Current brands that have ventured into full-frame systems are:
Sony, Nikon, Canon, and Panasonic.
Whereas, Panasonic is more inclined on developing models centered on video creators and film-makers.
---
Related articles about APS-C and Full-Frame Mirrorless Cameras:
---
Are Mirrorless Cameras The Future?
In my opinion, Mirrorless Cameras are not only the future…
It has already arrived!
After fourteen years of existence, mirrorless cameras have evolved dramatically.
More innovation and advanced models were developed, which is turning the supposed stiff competition with DSLR into MILC's advantage.
Sony and Nikon have been making bold and aggressive moves. In developing top-of-the-line mirrorless cameras that would dictate the fate of their DSLR lineup.
While the DSLR's future had received a further blow when Canon announced that it will stop producing its EF lenses.
Even statistics also favor Mirrorless Cameras, which have out-shipped DSLRs.
According to statista(dot)com, around 3.11M mirrorless cameras were shipped globally in 2021.
This is with the pandemic and all… that have caused shortage issues with the production of ICs.
Final Thoughts
So, if you are a beginner and not sure which road to take…
I hope this article has provided you with some useful insights that could help you decide.
As I have pointed out…
Mirrorless Camera systems now have more to offer… this alone is a good reason why you should consider having a mirrorless camera.
And as mentioned earlier, you can select from the three existing systems that can suit your budget and need.
Micro Four Thirds – compact, lightweight, and cheaper (ideal for beginners)
APS-C format – can still be considered as compact, but slightly bigger and expensive than Micro Four Thirds
Full-Frame format – bigger as well as more expensive than MFT and APS-C formats
So there you have it folks, once again thank you for reading and if you find this article helpful or you have some questions please leave a comment and I will try to answer them to the best of my knowledge.
---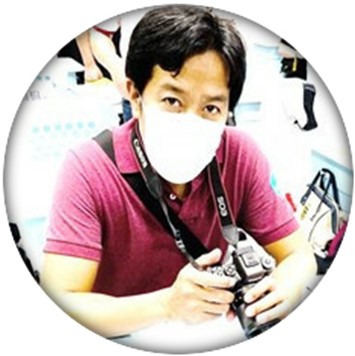 About Rowe Medialdea:
Hi, I'm Rowe, a mirrorless camera and photography enthusiast. We have created this site to be of help (especially to beginners) by producing easy-to-understand content about mirrorless cameras! Welcome to our website!
---