MyMirrorlessCameras.com came into existence on Sept. 7, 2021 made possible because of our passion!
Year 2021 was a tough year for me personally as I had to quit my job in order to focus on my daughter and also to check on my own health. In spite of the not so good circumstances that are happening around me. I was able to turn some corners and made some wise decisions that led me to creating this passion niche website.
I've been thinking on what content to write to end the very challenging year of 2021. An idea popped up! Why don't you write a story about My Mirrorless Cameras? It's a good story to end 2021 whispered by that small inner voice in me.
This may have been published a little bit late, in any case it is also a good way to start the new year 2022.
In Search Of The Right Business Opportunity
I've been grinding it out for over 30 years working on an 8-5 and 9-6 day jobs. Half of my life I've been isolated from my family in the Philippines and living alone working oversea (particularly in China). Like everyone else who have taken this path, we all are dreaming of a better life. Not only for ourselves but also for our family back home. I can say that most of us got lucky but many also ended up on the wrong side of this endeavor.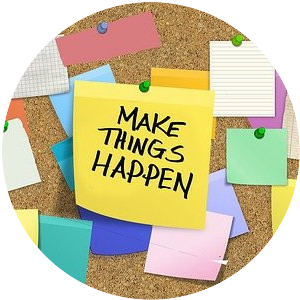 Early on, I have been finding ways how to save for my future. Hoping that someday I could go home and build my own business. Needless to say, I knew that I won't be working forever in China so I better set goals ahead for my future.
Changed of Life's Direction
All of my ideas shifted its course when I got married here in China and had my own family. Nevertheless, it did not thwarted my dream of having my own business. I pursued and tried some conventional business but failed, hence, my search continues for the right business opportunity.
Have you been offered to partner in a gasoline station? What about as co-owner of a hostel in some well-known tourist destinations? They're all seems great and legit investments of sort. But luckily I was enlightened after consulting some people very close to me. If not, I might end up on the same situation as one of my supposedly investment for my future became a nightmare. Because after 15years of waiting for its maturity, all of a sudden you'd find out that the company is bankrupt and that your hard earned money is now in limbo. Fortunately, I was able to recover my invested capital but not without all the hassles.
Moreover, I've been offered some online and offline business opportunities but it's not what I want to do. I'm not really comfortable trying to convince someone with a promise that they would become millionaires then ask them to also go out and recruit somebody else.
That being the case, I really need to do my own homework. I always ask myself what is it that I should do to be financially secured. So I did some online research. Read articles and subscribed in some youtube channels that are very informational to educate myself on how to become financially independent.
Stumbling Upon Roope Kiuttu on YT
I have intensified my search for the right platform in hope and to start an online business three months after I have resigned from my regular job. Online business seems to be the popular way to own a business nowadays.
Then I stumbled upon Roope's video whilst browsing through my youtube feeds. Roope by the way is from Finland, a blogger about making money online. His video about 15 ways how to earn money online did catched my attention. I viewed his videos and from that time on I have decided to give it a try especially his first suggestion on how I can make my own website through Wealthy Affiliate.
On that day I sense something different. Roope is all but sincere on his content delivery and reviews. So I went ahead and registered for the 7 day free starter course at Wealthy Affiliate. On the second day of my free trial I made a big step and joined permanently as a premium member because I knew that it is the only way to realize my dream of owning a business.
Start of New Journey at Wealthy Affiliate
Before signing up as premium member, I made a short detour to check more reviews about Wealthy Affiliate. And naturally for every products you will get differing opinions. I almost fell to the trap and could have signed-up at another platform because of some very enticing promises. But I immediately realized that there's NO such thing as instant success and making money online isn't magic- it needs hardwork. And this is where Wealthy Affiliate stands-out and luckily diverted my attention back.
Wealthy Affiliate is a Canadian company co-founded by Kyle and Carson in 2005. It teaches all that is needed on how to become successful in affiliate marketing. From selecting a niche to building your own niche website.
The step-by-step training is provided by Kyle. If we have questions or we got stuck in the training we are always free to ask questions. Support from the huge community of experts and those who have succeeded on their own respective businesses are always there willing to lend a hand.
If you want to learn more about what I'm saying you can check by clicking the image below. I will be there also ready to assist you.
Note: As a free member you will have access and create your own free website. You can remain a free member as long as you want. However, after 7 days your privilege to ask questions in the WA community will be removed.
The Wealthy Affiliate University
At Wealthy Affiliate learning is continuous. There are regular trainings and case study from our in-house experts.
This is aside from the step-by-step training for Online Entrepreneur Certification (OEC) that needs to be completed by any and new members. This is to ensure that we get the most out of our membership and to guarantee we are moving forward and in the right direction building our own website.

Wealthy Affiliate's Online Entrepreneur Certification (OEC) has five levels. Currently, I'm at level four and have one live website. Each level has different courses and tasks that every member had to complete by taking actions.
Final Thoughts
After a long search I'm thankful that I found Wealthy Affiliate. This is the right platform that I been hoping to start an online business. I learned through the step-by-step training how to build a website. While the most important aspect of this journey has taught me the right mindset in dealing with the challenges that comes along the way.
They have not promised instant success but rather told me afront that it will take a lot of hardwork to be successful in any online business. And I'm a firm believer that success comes through hardwork and perseverance. If I don't quit it is possible that I will become successful in this endeavor. Time will tell.
I'm on my fourth month as premium member and all I can say is that my decision to join and commit to Wealthy Affiliate was all worth it. And with the support I'm getting from the community I knew that I can be successful just like many other members who stuck it out with Wealthy Affiliate.
This is how My Mirrorless Cameras came to life. It's a story that will remain relevant to my brother Ronnie and myself for years to come. It was our passion in mirrorless camera and photography that made this website possible. With that said, will do our best to create informational contents that would benefit and help our audience.
That's all folks, once again thank you for reading. If you find this article helpful or you have some questions please leave a comment. I will try to answer them to the best of my knowledge.
---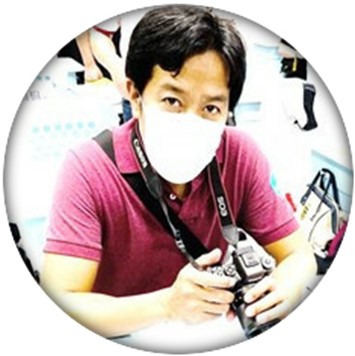 About Rowe Medialdea:
Hi my name is Rowe Medialdea, a mirrorless camera and photography enthusiast. The objective of this website is to help you choose the best mirrorless camera for your own need. And for that, I will do my best to be your friendly guide to best mirrorless cameras.
---
Last Updated on February 4, 2022 by Rowe