What comes to your mind when someone asks you what is the difference between a monopod and a tripod, or what is better monopod or tripod? It could even go further like how would you compare Monopod vs Tripod!
Yes, you guessed it right! These are common question nowadays that beginners in photography asks about frequently. When I got my first film camera I bought a small tripod basically for self-timer captures so that I can join in the photograph.
Likewise, when I got my first mirrorless camera I bought a bigger tripod for the same reason and also because I need a more stable tripod when taking long exposure photographs especially at night. Since monopod is not that popular during that time so I don't really have to struggle which one to purchase.
In my previous article talking about what are the basic digital cameras accessories, I have indicated that a tripod is a must have accessory.
In this column, I will discuss what are the difference between a monopod and a tripod. This is to provide you some understanding that would help you decide what kind of accessory will fit your current need.
---
First, Lets Define What Is A Monopod And What Is A Tripod
What is a Monopod – a monopod is a one legged pole or rod (also known as unipod) that is used to support cameras. Monopod is especially popular for sports and wildlife photographers because they require mobility.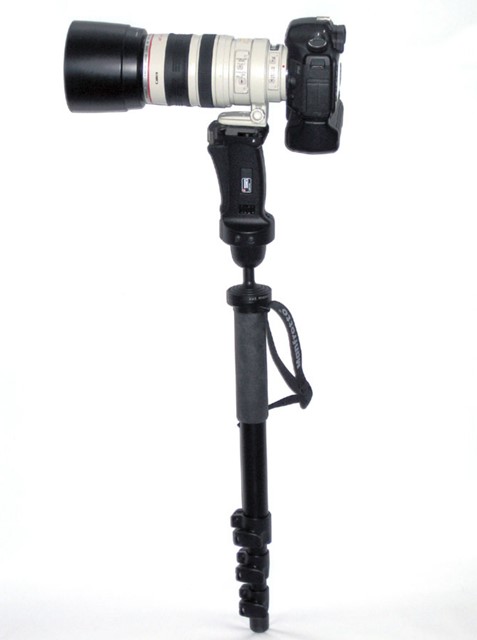 What is a Tripod – a tripod is a three legged stand forming a triangular pattern to support weights of an object and preserving stability. Most common application of tripod is to support cameras, video camcoders, etc. Tripod is usually used when taking photographs that needs long exposure and in low light conditions.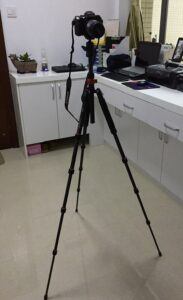 Notes: There are other uses for monopod and tripod, however in this article we only have taken the context that's applicable to our topic that is about cameras and or mirrorless cameras.
---
Characteristics Of A Monopod
Lightweight and portable
Head is usually fixed
Telescopic legs (collapsible for portability)
Can provide (limited) stability when shooting at low light settings
Newer designs have three support legs to increase stability and also have features for panning
Comes in different sizes that can support different load weights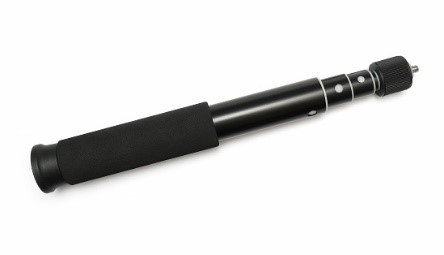 When To Best Use A Monopod
Narrow and or crowded area that needs support for camera's stability but also requires mobility (best examples are sports photographers, wildlife photographers, photojournalists)
Traveling (because of its lighweight and space saving size)
Places were tripod is prohibited to carry (ex. museums, but may vary accordingly as there are also other museums that do not allow monopod as it may cause tripping accidents)
Why You Should Get A Monopod
If you want mobility then a monopod is your best option. Also, as already mentioned above there are places that disallows carrying a tripod because of a possible tripping accident that may occur.
Hence, a monopod will be a good choice as it can help you on the stability aspect when shooting especially with heavier lens attached to your mirrorless camera.
I personally experienced the disadvantage of using a tripod while covering my daughter's school event just recently. It did not allowed me the flexibility when moving from one side to another side to shoot different angles. But on the other hand, it gave me some comfort and needed rest while video recording as well as shooting zooms, as we all know, any slight camera shake would result to blurry captures.
With that in mind, I will soon invest on monopod for that particular reason- to be more mobile on certain scenarios and conditions.
---
Characteristics Of A Tripod
Can stand by itself for a repeated exposure
Heavier than a monopod, but there are designs that are compact and lightweight that are easy to carry when traveling
Usually have pan and tilt head
Foldable or collapsible for easy handling and portability
Provides steady stability especially for long exposure photography
Comes in different weights and sizes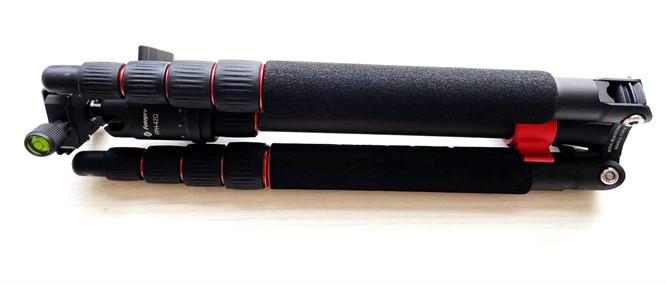 When To Best Use A Tripod
Long exposure shooting especially at night or at low light conditions
Long distance zoom shots
Video recording and or Time Lapse recording
Self-Timer photographs
Macro photography
Studio photography
Why You Should Get A Tripod
As I have previously mentioned, a tripod is a must have accessory. You will need a tripod as it is necessary in order to get a good and sharp image if you will be shooting in low light settings and long exposures.
Likewise, a tripod will be extremely helpful when you are shooting videos as it will keep your arms free from tiredness. Besides, you will have better control with your mirrorless camera mounted on a tripod while shooting videos than handheld.
For macro photography a tripod is also necessary as you will need every bit of help to stabilize your mirrorless camera. That would ensure you get the sharpest details of the tiny objects that you're shooting.
Would you mind if you're left behind in a once in a lifetime photograph with your friends and or family? What if there's nobody around that could help take the shot. Thus, another reason why you should get a tripod. It would be wise that you mount your mirrorless camera on a tripod, set the self-timer and then immediately take that best position in the group picture of a lifetime.
---
Conclusion
We have successfully identified what is the difference between a monopod and a tripod. We also have defined and established their characteristics and when to best use them.
Everyone has its own preferences on what is important or not. When deciding whether to buy a monopod and or a tripod, make sure to consider what is your purpose.
Both accessory has its own advantages and disadvantages. In my opinion, you'd most likely need both of them as part of your gear. It would give you more flexibility as you have the option to choose which equipment to carry depending on the conditions that you're going to perform.
Lastly, if you are going to purchase a tripod make sure to consider the weight. Since you will be carrying it when traveling or shooting outdoors, weight will be a deciding factor whether to carry it or not. Lighter tripods may cost higher but that is always the trade off if you want better equipment.
So that concludes our walk through the commonly asks question on what is the difference between a monopod and a tripod and vice-versa.
Once again thank you for reading, if you find this article helpful or you have some questions please leave a comment and I will try to answer them to the best of my knowledge.