Disclaimer: The featured image is not the latest Lumix Mirrorless Camera. This is Lumix GX-9 the newest addition in My Mirrorless Cameras gears. We also have the Panasonic Lumix GF2, our very first mirrorless camera.
Well, I guess Panasonic was true to their promise that they will not abandon the Micro Four Thirds system. Instead, they were on target when they've mentioned GH6 on their 20th Anniversary Special Column.
This latest news about Panasonic getting active on developing M4/3 was a good and an encouraging sign for all enthusiasts who are looking or sticking it with the compact mirrorless camera.
Please allow me to walk you through the latest Panasonic Lumix Camera.
What is the Newest Panasonic?
In February 2022, Panasonic announced its latest flagship model for Micro Four Thirds mirrorless camera, the Panasonic Lumix GH6. A high-end M4/3 video camera targeted at film-makers/video creator professionals.
Based on the latest account, it will be made available middle of March 2022.
A glimpse of GH6 was revealed in October last year when it was included in their 20th Anniversary Special Column.
Apart from testing the waters by plunging into the Full-frame system to contend with the other big players. Panasonic is right in its promise that it will not forget Micro Four Thirds.
With the release of GH6, Panasonic also solidifies its hold as a top producer of the M4/3 system. Now that Olympus has been rebranded to OM System with the first release of the OM-1 (possibly the last mirrorless camera with Olympus on it) also this Feb. 2022 under its new management OM Digital Solutions.
Add to the mix the Panasonic advantage in producing top-notch video-capable mirrorless cameras, and the future for Micro Four Thirds will only get better.
The addition of GH6 to the already established GH series only proves Panasonic's commitment to providing more options centered for video content creators.
How much GH6 will cost?
Panasonic Lumix GH6 is currently valued with a price ranging from $2,197.99 up to $2,199.99 (BODY ONLY) depending on which retailer you will end up buying this newest mirrorless camera from Panasonic.
Lumix GH6 is $500 more expensive (Body Only) than its predecessor the GH5 II. However, GH6 is sporting a much higher resolution at 25.2 megapixels and a claimed new Venus Engine processor compared to GH5 II is 20.3 megapixels.
The inclusion of Built-in Vlog / V-Gamut LUTs, first in the Lumix micro four thirds camera that provides enhanced dynamic range capability.
Is the GH6 Full-frame?
Lumix GH6 is not a Full-frame mirrorless camera!
Panasonic's full-frame lineup are the S series, I have discussed this in my previous article about Full-Frame Mirrorless Camera.
GH6 belongs to the Micro Four Thirds segment with a rugged and weatherproof type body that has a similar look as DSLR but is smaller or is more compact and lightweight.
Lumix GH6 now becomes a good option for video or film creators who are budget conscious as the Lumix full-frame S series is far more expensive.
Will GH6 have IBIS?
Lumix GH6 comes with a Sensor-shift image stabilization (5 Axis Dual I.S. 2) that will provide more stabilization for handheld shooting/recording.
Below are some of the key specifications of the new Lumix GH6.
Type
Mirrorless (with support for interchangeable lens)
 WiFi
Yes (built-in)
Lens Mount
Micro Four Thirds
Bluetooth
Yes
Sensor
Four Thirds (17.3 x 13 mm), CMOS
HDMI port
Yes (type A)
Image Processor
Venus Engine
USB port
Yes
Effective Pixel
25.2MP
Mic port
Yes
ISO sensitivity
100-25600 (Expanded: 50-25600)
Headphone port
Yes
Burst speed
14.0 fps
Flash
External flash via hot shoe (No built-in flash)
Still Image format
JPEG, RAW
Storage media
CFexpress type B,
SD (UHS-II)
Video
MOV, MPEG-4
Battery
DMW-BLK22 Lithium-ion
Video format
MPEG-4, H.264, H.265
Battery life
360 shots (CIPA)
LCD/TFT Monitor
3.0" vari-angle (1.84M dots)
Approx. dimension
138.4 x 100.3 x 99.6 mm
View Finder
OLED EVF (3.68M dots)
Approx. weight
823g (including battery)
Which Lumix Camera is Best?
Depending on your need Panasonic (Lumix) had us all covered.
If you are a serious video creator then you may need to check Panasonic's full-frame mirrorless cameras the Lumix S series.
And as we're just discussing, the latest option is the GH6 which costs much lower than the S series but is also capable of producing professional cinematic captures/recordings.
On the other hand, if you are just an amateur or a beginner and starting a passion to be a vlogger, Panasonic has also you covered. You can check my previous article about some of the Best Panasonic (Lumix) Mirrorless Cameras.
Final Thoughts
Having owned a Lumix GF2 and with the new addition of Lumix GX-9 in our gears, I am hoping that Micro Four Thirds will continue to evolve. As I would still love to own a compact mirrorless camera.
Panasonic releasing GH6 is a positive sign and hopefully more options will come in the future including Micro Four Third Lenses.
With Olympus surrendering its camera business to OM Digital Solutions, Panasonic did not only secure its legacy as the first to have introduced the Micro Four Thirds mirrorless camera system some 14 years ago but further cemented its hold as a top-notch producer of M4/3 camera.
So there you have it folks, once again thank you for reading and if you find this article helpful or you have some questions please leave a comment and I will try to answer them to the best of my knowledge.
---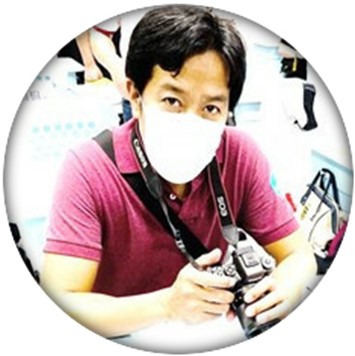 About Rowe Medialdea:
Hi, I'm Rowe, a mirrorless camera and photography enthusiast. We have created this site to be of help (especially to beginners) by producing easy-to-understand content about mirrorless cameras! Welcome to our website!
---