So, I have finally received the much-awaited FTZ adapter that I have ordered for my Nikon Z50 that will be paired with the new telephoto lens Sigma 150-600mm F5-6.3 DG. And much to my surprise, I have been provided a Nikon FTZ II adapter instead.
Nonetheless, it is a welcome development knowing that the functionality is the same.
Another plus is the FTZ II is smaller because it is just a ring while the original FTZ adapter is bigger because of the projecting part for tripod mounting.
Nikon FTZ II Adapter Unboxing
I ordered the FTZ adapter together with the telephoto lens from a local camera shop on Feb. 11, 2022.
Since it was out of stock so I was told to wait and that they will order it for me first. After two weeks, I have been notified that the FTZ adapter is already available. However, I opted not to redeem it immediately since the telephoto lens is not ready yet and will take a longer time as it has to be ordered elsewhere abroad.
Two months later, I received a notification that all of my orders were ready for pick-up. On April 29, 2022, I excitedly went to the local shop to collect my orders.
Original Box
The below image is the original box of the Nikon FTZ II adapter that was presented to me in the said local camera shop.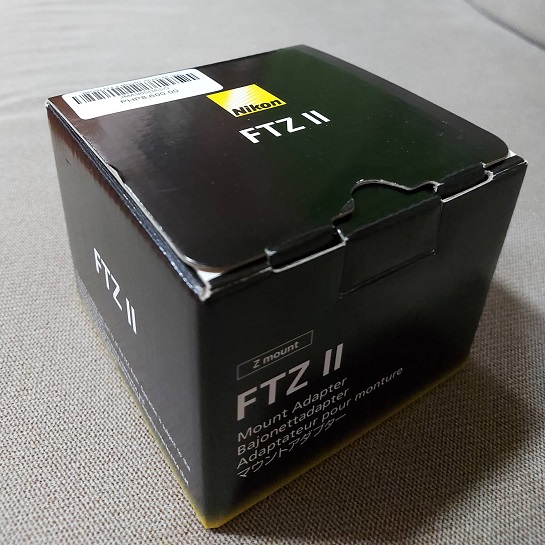 The box is in good condition and has no signs of any damage.
FTZ II Packing
The FTZ II adapter was packed nicely in anti-static and bubble bags. Below is the actual adapter with a cover or cap on both ends.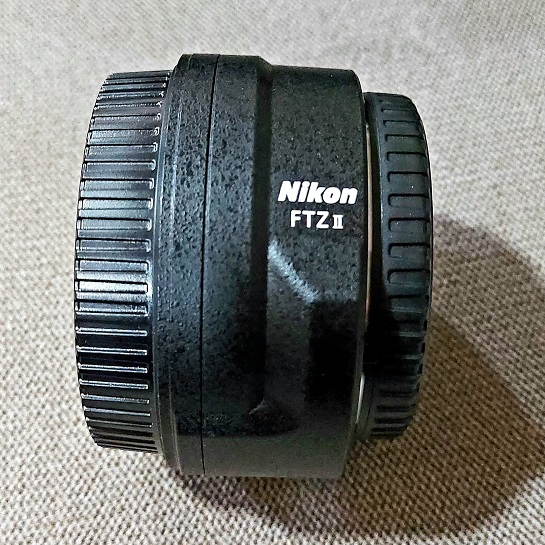 The overall outside appearance of the FTZ II adapter is okay and I did not observe any major aesthetic issues.
Notice: "As an Amazon Associate I earn from qualifying purchases". There are affiliate links on this page. I will get a small commission at NO EXTRA COST to you once you decide to buy through these links. Full disclosure.
FTZ II Adapter Internal Overview
Examining the internal construction of FTZ II by removing the covering from both sides.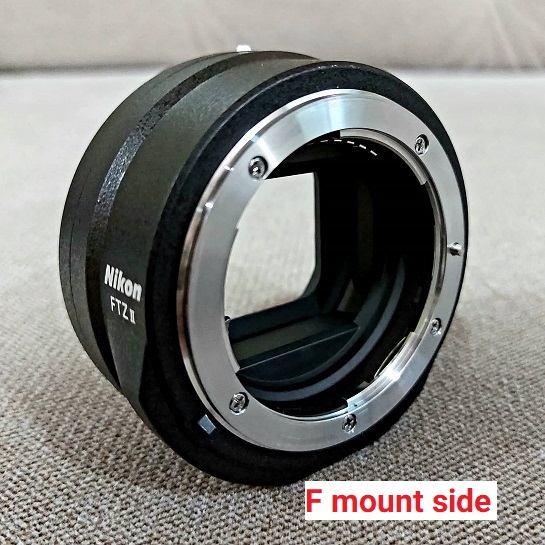 Looking at the sleeves and contacts, I did not find any obvious blemish. Internally, I did not also find any signs of major construction damage.
Attaching the FTZ II adapter to Nikon Z50
Before attempting to install the FTZ II adapter to my Nikon Z50, I made sure that I have carefully reviewed the instruction/installation manual.
Important notes:
Z mount side

This is for attaching the FTZ II adapter to the camera
First, align both markers on the FTZ II adapter and Nikon Z50 marker then turn the adapter counterclockwise until you hear a click sound… that means the adapter was locked and installed properly, you will notice the adapter marker is at the center
Ensure that the FTZ II adapter can be rotated smoothly, don't force it if it is very tight it may damage both your mirrorless camera and the adapter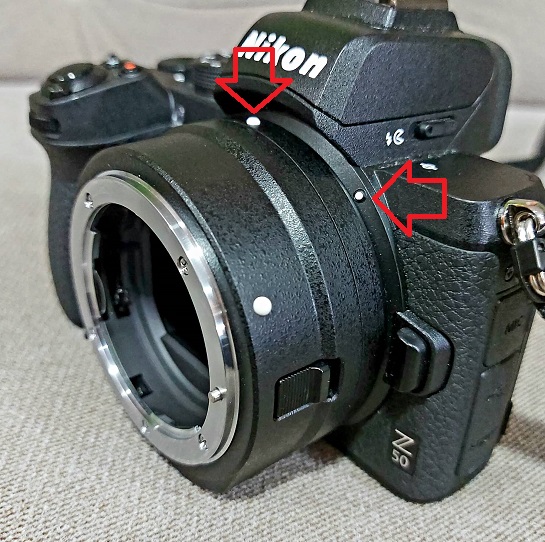 During the installation process, I did not observe any difficulty mounting the FTZ II adapter to my Nikon Z50.
Attaching the Telephoto Lens to the FTZ II Adapter
I purchased a third-party telephoto lens (Sigma 150-600mm F5-6.3 DG) that is compatible with the Nikon Z mount. This is a much more affordable lens, especially since I got it at a discounted price compared to the other Best Nikon Mirrorless Camera Lens for Birding.
F mount side

This is for attaching the FTZ II adapter to the lens
Similarly, also match the markers on both the lens and FTZ II then turn the lens clockwise until you hear a click sound

Install the lens if it can be rotated smoothly to avoid any damage, don't force mounting the lens if it is very tight
Check that the lens release button is locked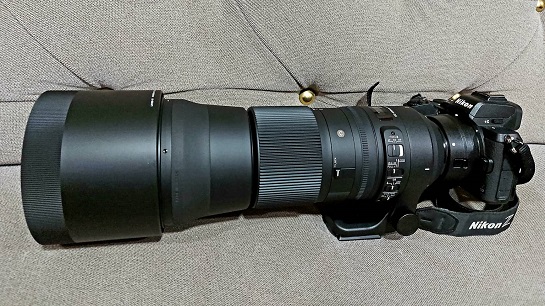 During the installation process, I did not observe any difficulty mounting the telephoto lens to the FTZ II adapter that is mounted on Nikon Z50.
Nikon FTZ II Adapter Specification
Key specs: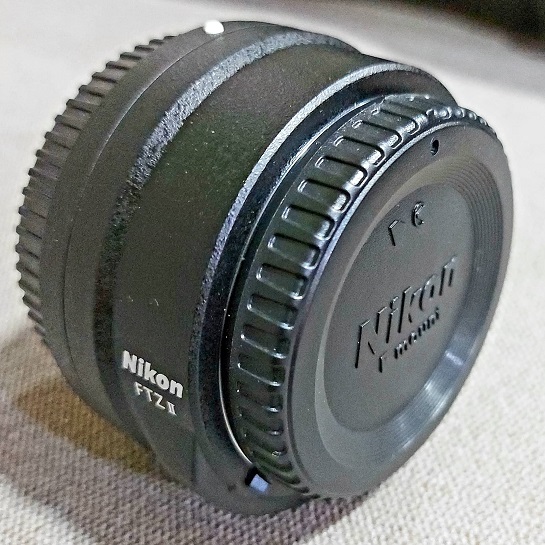 | | |
| --- | --- |
| Type | FTZ II Mount Adapter |
| Supported | Nikon Z mount Mirrorless Cameras |
| Dimension (max dia.) | 70 x 70 mm (excluding projection) |
| Approx. Weight | 125 g |
| Supplied Accessory | BF-1B Body Cap, LF-N1 Rear Lens Cap |
Required Firmware Upgrade
After I have installed the FTZ II adapter and have also attached the lens, Nikon Z50 cannot recognize the lens with the old firmware version 1.0. Therefore, it is a must to update the firmware to the latest version.
Updating Nikon Z50 Firmware
Download the latest firmware at https://downloadcenter.nikonimglib.com/
Unzip the downloaded zipped file and copy or save it in a formatted SD card
For Nikon Z50 the latest firmware is version 2.20
Insert the SD card with the latest firmware version into the Z50 SD card slot
Go to Settings >Firmware > then update
Press OK button to complete the update… then Done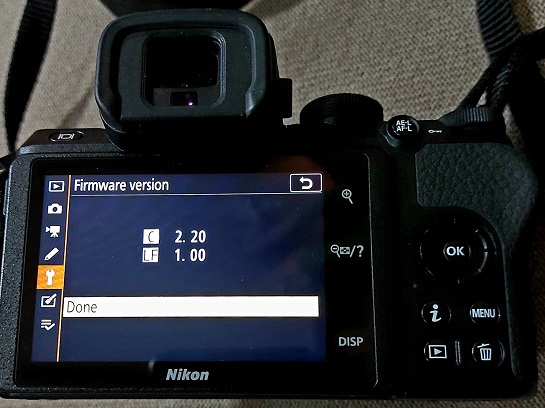 After firmware was updated to version 2.20, Nikon Z50 then recognized the FTZ II adapter and the lens and I was able to perform test shots.
Test shot after Firmware Update
Below are test images using the FTZ II adapter with Sigma 150-600mm F5-6.3 DG telephoto lens mounted.
This was after I have updated the firmware of my Nikon Z50 to version 2.20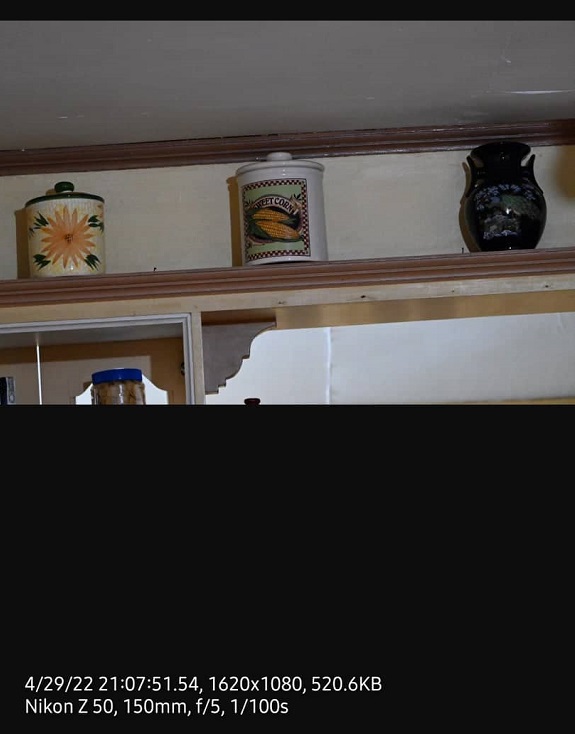 FTZ II Adapter Pros and Cons
| | |
| --- | --- |
| Pros | Cons |
| 1. Compact and lightweight | 1. Incompatible with some accessories and lenses |
| 2. Faster performance with firmware updated to 2.20 | |
| 3. Works well with Sigma 150-600mm F5-6.3 DG | |
Conclusion
As you might have already known, I am a bird enthusiast. And birding has been my passion since I've learned photography with my mirrorless camera.
To improve my birding experience, so I have decided to avail myself of the super-telephoto lens for my Nikon Z50 that has to be partnered with the FTZ mount adapter.
I will get some more insight into the performance of the Nikon FTZ II adapter as I continue to use it during my birding expeditions.
Nevertheless, I am quite satisfied with the initial performance of FTZ II and I am fortunate that they have provided me with this model instead of the old adapter. As it has a cleaner look when paired with my Nikon Z50.
---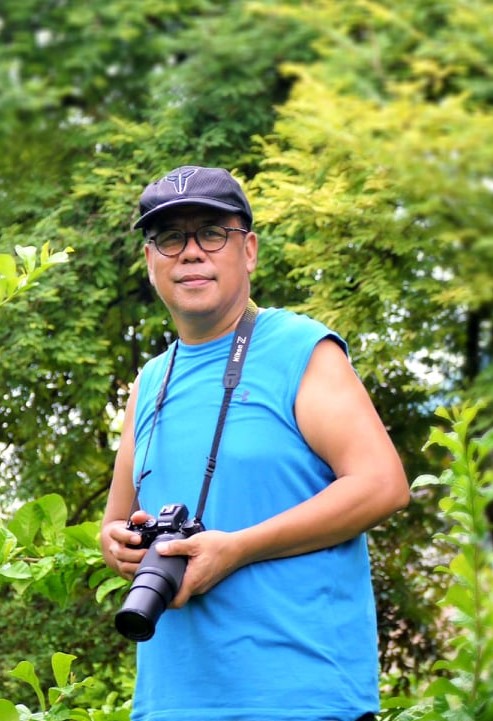 About Ronie Medialdea
Hi! I'm Ronnie Medialdea, co-founder of this website and I am a photography and bird enthusiast.
"Birdwatchers take joy in not only seeing birds but in the entirety of the encounter experience with birds and nature in general." – this is an excerpt from my son Raymund's article in The LaSallian (proud father here )
---