Today, I will be discussing what is the newest Nikon mirrorless camera that is under the APS-C system.
Vlogging is an emerging and lucrative market… in my opinion.
And more vloggers and content creators are turning to mirrorless cameras that are compact and lightweight as well as with streaming capabilities.
Canon, Sony, and Panasonic have taken advantage of this segment by producing compact mirrorless cameras that cater to vloggers and content creators.
While Nikon has finally stepped into the competition with the recent announcement of its latest DX model.
DX is Nikon's way of identifying its APS-C system, by the way.
So don't get confused if you'll see DX mentioned more times in this article.
What is the newest Nikon APS-C Mirrorless Camera?
The newest Nikon mirrorless camera with an APS-C sensor is Nikon Z30. Developed to suit vloggers, streamers, and content creators. It has a 20.9-megapixel sensor, and a 3″ fully articulating LCD touchscreen monitor. Nikon Z30 is compact, lightweight, and features 4K video and USB constant power capabilities. On the contrary, Nikon Z30 doesn't have In-Body Image Stabilization and a viewfinder.
1. Nikon Z30 – DX Format designed for Vloggers
Announced last month and is expected to be released in mid-July 2022. And is targeted at vloggers, streamers, and content creators.
Nikon Z30 is a compact and lightweight interchangeable lens mirrorless camera.
Advertised with fast and reliable autofocus. Thanks to Z30's eye and face tracking capabilities (features that are essential for content creators).
Moreover, it can capture clear 4K videos.
It also supports USB camera charging which could benefit you during longer streaming or vlogging. But, you will need the USB cable (sold separately) to connect to an external power source.
Nikon Z30 also has a separate accessory to optimize your vlogging experience. The Z30 Creator's Accessory Kit has to be purchased separately, though.
See additional key features below.
Featured key specs:
Type
Mirrorless (with support for interchangeable lens)
 Lens Mount
Nikon Z mount
Sensor
DX format
(APS-C/CMOS sensor, 23.5×15.7 mm )
WiFi
Yes (built-in)
Effective Pixel
20.9MP
Bluetooth
Yes
Image Processor
Expeed 6
HDMI port
Yes (micro-HDMI)
Image Stabilization
No
USB port
Yes (USB 3.2 Gen 1, Type C)
ISO sensitivity
100 ~ 51200 (Expanded: 204,800)
Mic port
Yes
Exposure compensation
±5 (1/3 EV steps)
Headphone port
No
Burst speed
11.0fps
Flash
Built-in (support external flash via hot shoe)
Still Image format
NEF (RAW), JPEG
Storage media
1 card slot SD/SDHC/SDXC (UHS-I)
Video
MOV, MPEG-4
Battery
EN-EL25 Lithium-ion
Video format
H.264/MPEG4
Battery life
330 shots (CIPA)
LCD/TFT Monitor
3.0" vari-angle Touchscreen (1.04M dots)
Approx. dimension
128.0 x 73.5 x 59.5 mm
View Finder
None
Approx. weight
350g (including battery)
Notable reviews:
| | |
| --- | --- |
| Pros | Cons |
| ✅ Compact and lightweight (that suits best for vlogging) | ❎ No viewfinder |
| ✅ Fast autofocus | ❎ No In-Body Image Stabilization |
| ✅ USB constant power capability | ❎ Essential vlogging accessories need to buy separately |
2. The Nikon Z30 Kit Lens
The Nikon Z30 can be purchased with one kit lens or with a two kit lens, respectively.
But, that will all depend on the dealers.
The two DX lenses that may come with Nikon Z30 are the following:
NIKKOR Z DX 16-50mm f/3.5-6.3 VR

Wide-angle zoom lens
This lens will be best utilized for vlogging as it is more compact
NIKKOR Z DX 50-250mm f/4.5-6.3 VR

Telephoto zoom lens
Z30 is not only good for vlogging but for other photography needs as well. Utilizing the telephoto lens you can capture other scenes (e.g., sports, wildlife, etc)
VR stands for Vibration Reduction… this is Nikon's way of resolving handshake when capturing hand held. This is very important as Nikon Z30 doesn't have IBIS.
3. The Z30 Creator's Accessory Kit
To take full advantage of Nikon Z30's vlogging capability, one has to consider the Z30 Creator's accessory kit.
Z30 creator's accessory kit consists of the following:
RØDE VideoMicro™ Microphone
Bluetooth® Remote Control (ML-L7)
However, this set of accessories has to be purchased separately.
4. Other Z30 Vlogger's Essential Accessories
Other essential accessories that could benefit your Nikon Z30 are the following;
Z 30 Wind Muff – this will help cut outdoor wind noise when using the built-in stereo mic
UC-E25 Cable – this type-C USB cable will allow you to connect your Nikon Z30 to an external power source to prevent power interruption during longer streaming or vlogging.
These two accessories also need to be purchased separately.
Final Thoughts
We have identified what is the newest Nikon mirrorless camera in APS-C format.
Again, it's the Nikon Z30.
And it could come in a one-lens kit and or a two-lens kit… but this will all depend on the dealers.
The addition of the Nikon Z30 to the Nikon Z APS-C system is a welcome development, especially since this particular model has a specific target audience.
That is… Vloggers, streamers, and content creators.
With Nikon finally exploring the vlogging niche, this will be for the advantage of all the vloggers out there.
Since there will now be more choices.
And when there are more models to select from… this also means that the end-users will now get the best value for their hard-earned money (since there are more brands with lower prices now to consider).
So, there you have it, folks.
Once again, thank you for reading. If you have questions or you have anything to share, please leave them in the comment below, and I will try to answer them as soon as I can and to the best of my knowledge.
Related articles about Nikon MILC ➡️
---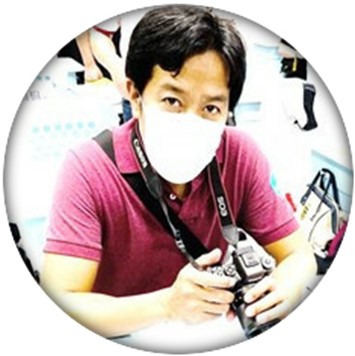 About Rowe Medialdea:
Hi, I'm Rowe, a mirrorless camera and photography enthusiast. We have created this site to be of help (especially to beginners) by producing easy-to-understand content about mirrorless cameras! Welcome to our website!
---